CLACKACRAFT DRIFT BOATS BOAT COVERS
ABOUT CLACKACRAFT DRIFT BOATS
A family-owned business based in Oregon, Clackacraft Drift Boats has specialized in manufacturing completed sport fishing vessels since the late 1970s. Clackacraft Drift Boats provides an extensive line-up of drift boats that incorporates computer design and a Gulfstream bottom featuring a multitude of dimples. Clackacraft Drift Boats stands behind their products with a 100-year guarantee against hull damage caused by manufacturing defects.

Find your CLACKACRAFT DRIFT BOATS boat cover below: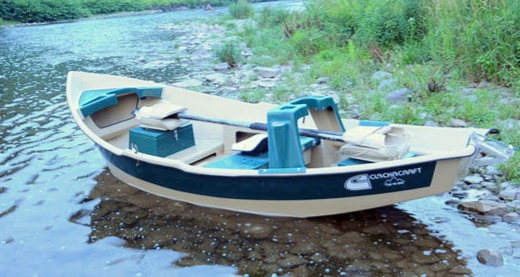 Popular Clackacraft Drift Boats Boat Models:
BIG SKY
CLACKA MAX
DRIFTER
FLY FISHING BENCH
HEADHUNTER
LOW PROFILE
NW
SALMON STEELHEAD GUIDE
STEELHEAD DELUXE
WEIGHT FORWARD
Clackacraft Drift Boats Facts:
For over 30 years, ClackaCraft has been producing drift boats for Professional Fishing Guides and Anglers alike. Engineered to last a lifetime, our fiberglass drift boats are skillfully built by true craftsmen from state of the art materials and ever-evolving technology. Whether you fly fish or use gear and tackle, Clacka has a boat to fit your needs. From our fishermen friendly interiors to our revolutionary GulfStream Bottom, be assured that upon purchasing a new or used ClackaCraft you will be rowing the best rowing and most comfortable drift boat.