COMMERCIAL WATER SPORTS BOAT COVERS
ABOUT COMMERCIAL WATER SPORTS BOATS
Acquiring assets of an Arizona marine company of the same name, Commercial Water Sports was founded in 2001. Supplying an array of boats including sport fishing and larger inflatables, the core business specialty of Commercial Water Sports is the parasailing industry. Commercial Water Sports are matched with a variety of marine engines for inboard and outboard models.

Find your COMMERCIAL WATER SPORTS boat cover below: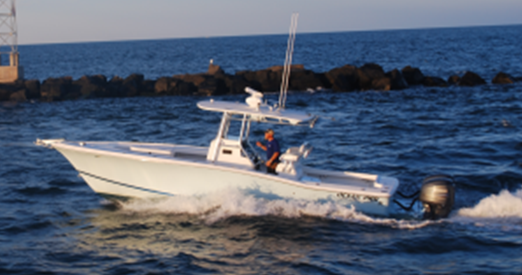 Popular Commercial Water Sports Boat Models:
AERIAL PRO 30/OF
AERIAL PRO/OF
OCEAN PRO 31/OF
OCEAN PRO/OF
SEA QUEST-I/O
SEA ROCKET/OR
SEA SHUTTLE/RB
Commercial Water Sports Facts:
Commercial WaterSports, Inc. manufactures custom Parasail boats that are USCG certified. We also manufacture custom fishing and tour boats. Our custom modified V hulls give an extremely gentle, dry ride which allows operations in waves and wind, in oceans and lakes that are a pleasure for all our passengers. We are a leader in the Parasail Industry due to our customer support.