CONCEPT MARINE BOAT COVERS
ABOUT CONCEPT MARINE BOATS
Concept Marine was founded in 1982 as a producer of sport fishing and center console boats. Headquartered in Clearwater, Florida, Concept Marine produces vessels from 18 to 28 feet in hull length. Manufactured until 1989, Concept Marine boats are powered by outboard, inboard and seadrive motors.

Find your CONCEPT MARINE boat cover below: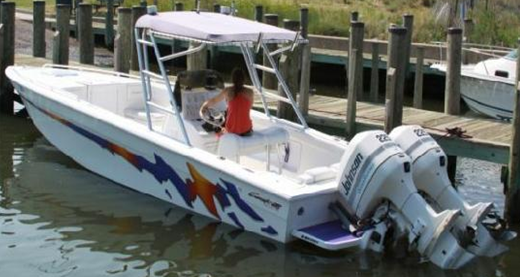 Popular Concept Marine Boat Models:
CONCEPT 18 CTR CONSOLE
CONCEPT 21
CONCEPT 21 CTR CONSOLE
CONCEPT 21 WALK AROUND
CONCEPT 25
CONCEPT 26
CONCEPT 26 CTR CONSOLE
CONCEPT 26 SPORT FISH
CONCEPT 28
CONCEPT 28 CTR CONSOLE
CONCEPT 28 SPORT FISH
Concept Marine Facts:
John Cogan, founder and owner, has been a boating enthusiast and technician for more then 20 years. After working for various marine companies over the years, John felt the need to take his knowledge to the next level. In February, 2003, Concept Marine was established. Concept Marine's well-maintained facility reassures customers that their boat is in good hands. Our qualified technicians can repair anything from your family ski boat to any type of high-performance boats. With the boating industry continuously growing, Concept Marine feels the need to develop as well. We are continuously providing more for our customers and although we feel the need to grow in our quality everyday, we also feel that it is our duty to offer reasonable prices. Concept Marine strives to satisfy our customers, giving them quality work for an unbeatable price.