CRAWFORD BOAT BUILDING BOAT COVERS
ABOUT CRAWFORD BOAT BUILDING BOATS
Crawford Boat Building is a Massachusetts marine company constructing small vessels. Dedicated to building a modest fiberglass vessel since 1976, Crawford Boat Building was established in the sale of a 16-foot dory. Called the Swampscott Dory, the Crawford Boat building product is compatible as a sailing vessel or a rowboat.

Find your CRAWFORD BOAT BUILDING boat cover below: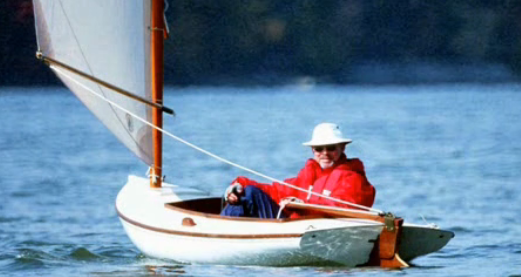 Popular Crawford Boat Building Boat Models:
GUNNING DORY
MELONSEED SKIFF
SWAMPSCOTT DORY
SWAMPSCOTT DORY ROWING
Crawford Boat Building Facts:
Whether you are a long time boating enthusiast, or just beginning the search for your first boat, what you discover here about this charming traditional small boat is likely to ignite the flames of a nautical romance.The Melonseed Skiff is an extraordinarily beautiful reproduction of a nineteenth century American workboat, that has reemerged a century later as one of the premier boats in the daysailer category. Upon first glance she will immediately steal your heart. Although that's not unusual with traditional boats, upon further investigation of these pages you will learn that beyond her visual beauty lies a small craft superbly adapted to the demands of the modern sailor. The Melonseed is an absolutely splendid performer. She sails in anything from a mere zephyr to a howling breeze. Her simple and efficient sprit rig stows right in the boat and sets up in mere minutes. Trailering is effortless, launching simple and quick. Rowing performance is delightful.