CRYSTALINER CORP BOAT COVERS
ABOUT CRYSTALINER CORP BOATS
Established in 1955, Costa Mesa, California boat manufacturer Crystaliner Corporation has been a long-time provider of sport fishing and commercial boats. Crystaliner Corporation founder John Norek started the business after years of experience with fiberglass boat building practices. Since 1995, Crystaliner Corporation has committed to exclusively custom order watercrafts for customers including law enforcement and rescue duties.

Find your CRYSTALINER CORP boat cover below: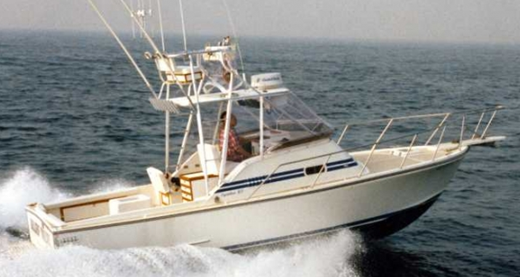 Popular Crystaliner Corp Boat Models:
CRYSTALINER 21
CRYSTALINER 29RS
CRYSTALINER 29RS/EC
CRYSTALINER 33/SF
CRYSTALINER 33RS
CRYSTALINER 33RS/EC
CRYSTALINER EXPRESS/SF
CRYSTALINER FLYBRDGE/SF
CRYSTALINER RS/SF
PATROL CENTER CONSOLE
Crystaliner Corp Facts:
Crystaliner has been a fixture in the Southern California boating industry since 1956, providing the finest in fiberglass boat products, custom recreational and commercial boats and high quality fiberglass repairs. Crystaliner is located "on the hill" in Costa Mesa. Our expansive 1½ acre facility allows us to accommodate a variety of projects, no matter how large or small. Since we built the very first Navy fiberglass boat and have built dozens of California Harbor Patrol and Lifeguard vessels, we consider ourselves fiberglass experts. As such we encourage you to take advantage of our extensive knowledge and expertise. We sell fiberglass supplies for boat builder and repairs. We have over 50 years product knowledge.