DAVIS BOATWORKS INC BOAT COVERS
ABOUT DAVIS BOATWORKS INC BOATS
Building modern-looking yachts, Davis Boatworks Incorporated began in 1994 with the construction of a 47-foot Sportfisherman. Expanding their product line to fiberglass motor yachts ranging up to 70 feet, Davis Boatworks vessels are suited for cruising on the water or long fishing adventures. After 2003, the marine company transformed into Davis Yachts producing many of the same boats as Davis Boatworks.

Find your DAVIS BOATWORKS INC boat cover below: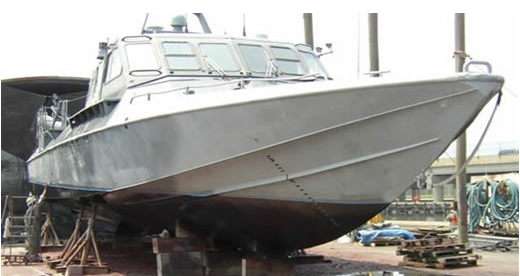 Popular Davis Boatworks Inc Boat Models:
38 EXPRESS
38 SPORTFISHERMAN
Davis Boatworks Inc Facts:
Since 1958, Davis Boat Works has been a premier east coast marine vessel repair facility, which provides invaluable services to both commercial and military organizations. It is our mission to satisfy our customers' needs in a profitable manner while regarding quality of product and performance paramount to our success. We will conduct our business with integrity, responsibility, and the utmost regard for our employees' well being. Davis Boat Works is proactive in adhering to all Federal, State and Local requirements as pertaining to the safety and health of our employees and the protection of the environment. We will continuously strive to improve our environmental processes and procedures with a goal of setting the highest standard for any ship repair facility in the state.