DENO BOAT WORKS BOAT COVERS
ABOUT DENO BOAT WORKS BOATS
John DeNisco founded Deno Boat Works in Tampa, Florida in the 1980s. Originally operating as a custom order marine company, Deno Boat Works entered the wider scale production boat industry with a 17-foot center console tiller.

Find your DENO BOAT WORKS boat cover below: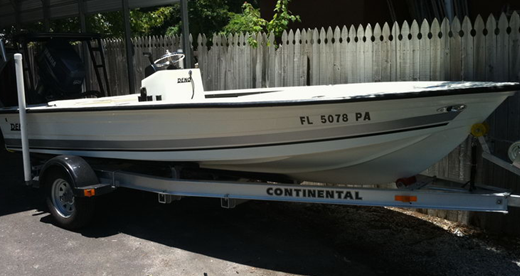 Popular Deno Boat Works Boat Models:
Deno Boat Works Facts:
Deno Boats has been in business since the early 1980's and in 2003 they built the first custom 29 ft. sportfish. They recently released the Deno 17 flats boat and will soon have available the Deno 16 tiller, giving customers a low cost option. The concept is to custom fit each boat to the buyer and use only the highest quality materials. John DeNisco is a 48 year old Tampa native and avid fisherman. He has worked in the fiberglass industry for over 30 years designing marine laminates and building boats.