DOLPHIN INDUSTRIES INC BOAT COVERS
ABOUT DOLPHIN INDUSTRIES INC BOATS
Dolphin Industries Incorporated started production in 1994 after operating under the Dolphin Boats Limited name since the mid 1970s. Through four production years, Dolphin Industries Incorporated offered a line-up of cuddy and bowrider vessels powered by outboard or stern drive. Dolphin Industries Incorporated was located in North Chicago.

Find your DOLPHIN INDUSTRIES INC boat cover below: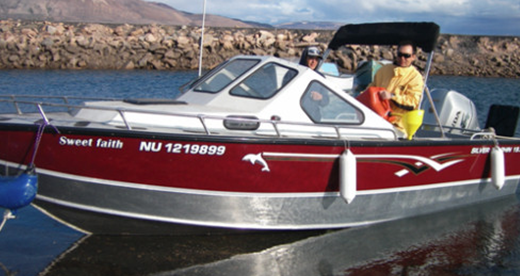 Popular Dolphin Industries Inc Boat Models:
170 BOWRIDER
1700 PREDATOR
175 AMBUSH
180 BOWRIDER
180 SS
190 BOWRIDER
190 CUDDY
195 AMBUSH
199 BOWRIDER
199 CUDDY
2000 PREDATOR
220 CUDDY
2200 AMBUSH CUDDY
225 AMBUSH
2600 PREDATOR
Dolphin Industries Inc Facts:
In today's competitive manufacturing industry, quality is a given. Dolphin Manufacturing understands this and prides itself on providing quality products the first time, every time. Advanced Quality Planning (AQP) is implemented to ensure continued success throughout your project. Documented quality procedures with the implementation of ISO9001 and AS9100 quality systems provide all employees a clear understanding of their role in ensuring quality goals are met.