DRAGONFLY BOATWORKS LLC BOAT COVERS
ABOUT DRAGONFLY BOATWORKS LLC BOATS
Acquiring the boat molds that once produced vessels for Grandslam Boatworks, Dragonfly Boatworks LLC was founded in 2007. Dragonfly Boatworks LLC has committed itself to catering to anglers with boats suited to the needs for shallow water travel and customizable construction. Based in the state of Florida, Dragonfly Boatworks LLC vessels incorporate a series of design features sport fishers would appreciate including a fishing rod safety cradle and an insulated cooler.

Find your DRAGONFLY BOATWORKS LLC boat cover below: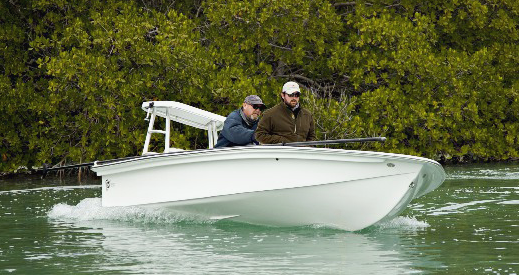 Popular Dragonfly Boatworks LLC Boat Models:
DRAGONFLY CLASSIC CC/FO
DRAGONFLY CLASSIC/FO
EMERGER CONSOLE/FO
EMERGER TILLER/FO
GRAND SLAM CC/FO
MARSH HEN
SILVER SHADOW CC/FO
Dragonfly Boatworks LLC Facts:
We're new…founded in 2007 by Mark Castlow. We're old…having been mentally tumbled for years and years and years by Mark Castlow. And we're unique… we combine purposeful design with exceptional components, and put them into the master craftsmen's hands. Result? Boats that bring you pleasure. Just the way boating ought to be…beautiful, worthy, trim. You're the Captain!