DREAM BOATS INC BOAT COVERS
ABOUT DREAM BOATS INC BOATS
Founded in 2005, Dream Boat Incorporated creates flat bottom hull vessels ideal for shallow water. Dream Boats Incorporated watercrafts feature a unique patent pending propeller design that reduces risk of damage. A Florida marine manufacturer, Dream Boats Incorporated has been minded with gulf coast water commuting.

Find your DREAM BOATS INC boat cover below: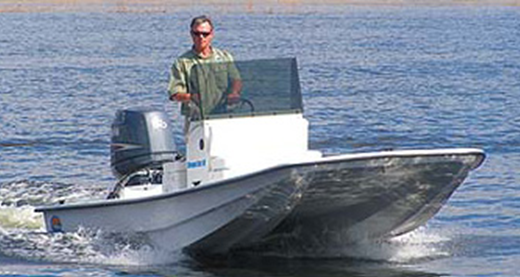 Popular Dream Boats Inc Boat Models:
DREAM SURFER 230 TRI TUNL
DREAM SURFER I TRI TUNNEL
DREAM SURFER II TRI TUNNL
INTRUDER 18 TUNNEL
INTRUDER 21 TUNNEL
Dream Boats Inc Facts:
Approximately five years ago I began an earnest approach to boat building centered around the concept of building a boat that can cruise in the shallow waters of Florida's Gulf coastal areas, as well as handle the rough blue water seas to reach the middle Gulf fishing grounds. The Dreamsurfer 230 is the culmination of our efforts, achieving a draft at idle speed of 10-12 inches and a cruising draft of 6-8 inches. THIS IS THE ENTIRE DRAFT! Our Patent Pending Propulsion unit encompasses a recessed propeller system and unique hull design that protects the prop from damage. No trim tabs are required with the Dreamsurfer 230 .