DURA CRAFT BOATS BOAT COVERS
ABOUT DURA CRAFT BOATS
A company started in Monticello, Arkansas immediately after the Second World War, Dura Craft Boats Incorporated initially produced aluminum jon boats after migrating into runabouts during the 1950s. For three generations, the Ward family that founded Dura Craft Boats Incorporated attracted bass anglers, commercial customers and even the United States Coast Guard with well-suited vessels. Dura Craft Boats Incorporated maintained a strong reputation for building quality fishing and utility boats until the 1990s. After 1993, Dura Craft Boats Incorporated became Dura Craft Marine Incorporated.

Find your DURA CRAFT BOATS boat cover below: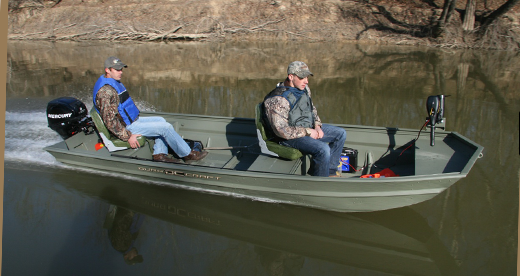 Popular Dura Craft Boats Boat Models:
1436 FISHERMAN
1542 DD FISHERMAN
1542 FISHERMAN
1648 DD
1648 STX
1754 DDS
1754 HDX
1860 DDS
1961 HDX
1961 RFX
2170 RFX
Dura Craft Boats Facts:
The DuraCraft Fisherman Series is a classic American boat first manufactured by Bill and Chick Ward. Old wooden boats were heavy to load, so Bill and Chick came up with the idea for a lighter weight boat. In 1945, at the end of World War II, there were able to purchase surplus aluminum from the government and the aluminum boat industry was born with the first flat bottom aluminum boat. Kim Ward, son of Chick Ward, continued the family tradition by manufacturing and expanding the DuraCraft line until 1983.