FISHER BOAT COVERS FROM NATIONAL BOAT COVERS
National Boat Covers offers the widest variety of high-quality boat covers for Fisher Boats. Choose the perfect fit boat cover for your exact model and size Fisher Boat using our drop down selector menu. Our boat covers are made with waterproof heavy-duty marine grade fabrics such as Sunbrella, Sunflair, and Marinex. These are the best semi-custom fit covers on the market today.
Call our USA based cover experts for assistance. 800.616.0599.


Find your FISHER BOATS boat cover below: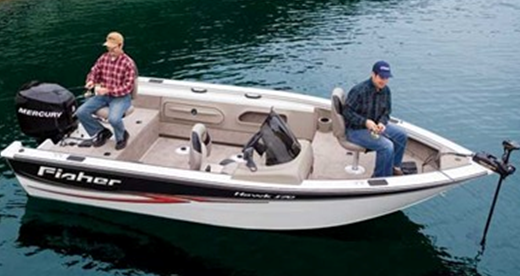 ABOUT FISHER BOATS BOATS
Founded on the premise of building better fishing crafts, Fisher Boats utilizes advanced aluminum construction technology and all-welded hulls. Well accepted for their recreational fishing and utility boats, Fisher's line-up extends into pontoon and deck boats. Fisher Boats product line is protected by limited lifetime warranties against defect and workmanship issues.
Popular Fisher Boats Boat Models:
1619
1619 LW
1624 MV
1648
1648 AW
1648 AW BLIND DUCK
1648 MV
1648 SC AW
1648 SS AW
1648AW
165 PRO AVENGER SC
165 PRO AVENGER SPORT
1650 MV
1650 MV DLX
1654 AW
1654 CC AW
1654 FLAT BOTTOM AW
1654 SC AW
17 DOMINATOR
17 DOMINATOR SS
1542-3V
1542AW
1548 AW
1548 AW BLIND DUCK
16 AVENGER SC
16 AVENGER T
16 AVENGER WT
16 DOMINATOR
16 DOMINATOR DS
16 DOMINATOR SS
16 PRO AVENGER SC
16 PRO AVENGER T
16 S&L
16 SPORT
16 SPORT AVENGER
160 PRO AVENGER SC
160 PRO AVENGER WT
160 SC
1600
1610 SS
17 DOMINATOR V
17 PRO AVENGER
17 PRO AVENGER SC
17 SPORT AVENGER
17 SPORT AVENGER PRO
17 SPORT AVENGER SC
170 PRO AVENGER SC
170 PRO AVENGER SPORT
170 PRO AVENGER WT
1700
1710
1754 AW
1754 CC AW
1754 SC AW
1754 SC AW BLIND DUCK
18 FX TOURNAMENT
18 FX TOURNAMENT DC
18 SPORT AVENGER
1848
1848 AW