FOUR WINNS BOAT COVERS FROM NATIONAL BOAT COVERS
National Boat Covers offers the widest variety of high-quality boat covers for Four Winns Boats. Choose the perfect fit boat cover for your exact model and size Four Winns Boat using our drop down selector menu. Our boat covers are made with waterproof heavy-duty Marine grade fabrics such as Sunbrella, Sunflair and Marinex. These are the best semi-custom fit covers on the market today.
Call our USA based cover experts for assistance. 800.616.0599.


Find your FOUR WINNS  boat cover below: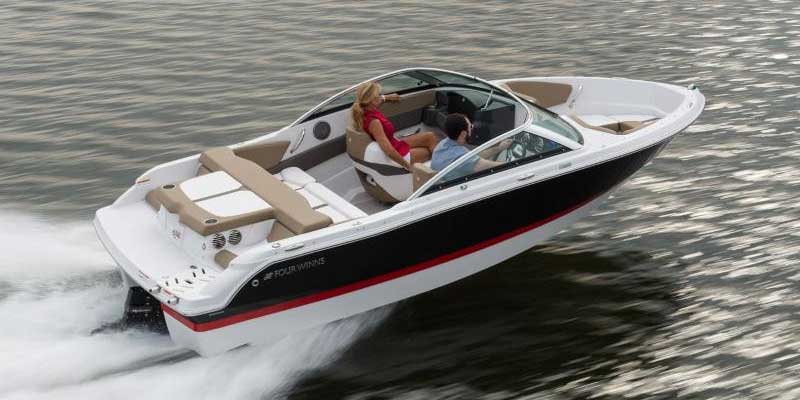 ABOUT FOUR WINNS BOATS
Providing sport, deck, and cruiser boats, Four Winns watercraft is defined by premium construction. Multi-layer hull, stainless steel accessories, and sophisticated interior items comprise Four Winns vessels. A name first appearing in boats in 1976, the Four Winns company has become a lead producer of fiberglass-built pleasure crafts.
FOUR WINNS FACTS
When you step aboard a Four Winns you'll notice a collection of innovative designs and keen attention to detail, elevating your boating experience. Unique features and quality craftsmanship combine in unison for unmatched quality and value.
With a swim platform closer to the water and angled ladder that extends deeper below the surface, you can gracefully get in and out
Many models include hinged sunpads so you can board without stepping on cushions
Multi purpose designs that convert from sun-pads to lounge seats. 
With plenty of hinged storage compartments and snap-in pouches, you can access your gear quickly without having to remove and store seat cushions
Beautiful as they are resilient. The elegance portrayed from our premium vinyl upholstery, soothing, hand-stitched dashes, plush swim mats, and stainless steel amenities ensure a superior level of comfort, leaving no question; your life is a beautiful ride.
Popular Four Winns Boat Models:
170 HORIZON LE
170 MARQUISE
170 MARQUISE OPEN
171 UNLIMITED
180 CANDIA
180 CUDDY
180 FREEDOM
180 HORIZON
180 HORIZON CONV
180 HORIZON LE
180 MARQ BROUGHAM BR
180 MARQ BROUGHAM CD
180 MARQUISE
180 MARQUISE CUDDY SPORT
180 MARQUISE CUDDY STD
180 MARQUISE OPEN
180 SPORT
183 HORIZON F&S
190 CANDIA
190 CANDIA BK BT
140 BIKINI
150 BIKINI
150 CAPRI
150 CATALINA
150 FREEDOM
150 MARQUISE
160 FREEDOM
160 MARQUISE
160 MARQUISE FISH
160 MARQUISE FISH & SKI
160 MARQUISE SKI
160 MARQUISE STD
160 SIROCCO
170 BROUGHAM
170 CANDIA
170 CORDOVA
170 FREEDOM
170 FREEDOM CLOSED BOW
170 FREEDOM CLSD BOW
170 HORIZON
190 CANDIA DK BT
190 FREEDOM
190 HORIZON
190 NASSAU
191 UNLIMITED
195 FREEDOM
195 HORIZON CUDDY
195 SUNDOWNER
200 CANDIA
200 HORIZON
200 HORIZON CONV
200 HORIZON SS
201 LIBERATOR
201 LIBERATR 2 PLUS 2
203 COAST RUNNER
203 HORIZON F&S
204 FUNSHIP
204 SANTARA CUDDY
204 SANTARA CUDDY SPORT
205 SUNDOWNER