G W INVADER BOAT COVERS
ABOUT G W INVADER BOATS
An Indiana headquartered marine business, GW Invader entered the powerboat market in 1967. Founded by Arne Gray and George Wooldridge, the owners of GW Invader created vessels providing generous performance. Producing larger, family boats, GW Invader also sold more intimate 10 and 14 foot vessels. The final GW Invader boats were built in 1997 ahead of the company's bankruptcy

Find your G W INVADER boat cover below: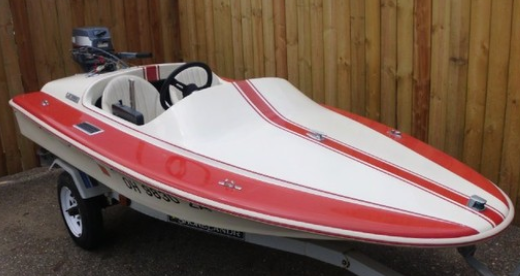 Popular G W Invader Boat Models:
RIVERA 210 SPORT DECK
140 ZIPPER
RIVERA 220 GOLD
210 REGENCY CF
RIVERA 220 GOLD SPORT
210 SPORT DECK
RIVERA 220 PLATINUM
220 SPORT DECK
RIVERA 220 SDV
226 SPORT DECK
RIVERA 220 SILVER
BRAVO 175 INDY
RIVERA 220 SUPREME
BRAVO 180 ES
RIVERA 220 V GOLD
BRAVO 180 ESS
RIVERA 220 V SUPREME
BRAVO 180 INDY
RIVERA 226 SDV
BRAVO 180 SPECIAL
RIVERA 230 SPORT DECK
BRAVO 1900 CC
2100 SEABRING
BRAVO 1900 COUPE
2160 REGATTA
BRAVO 200 ES
2400 SEABRING
BRAVO 200 ESC
2460 REGATTA
BRAVO 200 INDY
PRESTIGE 2100
BRAVO 2100 COUPE
PRESTIGE 2400
RIVERA 190 GOLD
REGENCY 2160
RIVERA 190 SILVER
REGENCY 2460
RIVERA 190 SUPREME
RIVIERA

l

DECK BOAT
RIVERA 206 SUPREME
G W Invader Facts:
G-W Invader, (sometimes listed as GW Invader), began production in 1967 with its 10-foot and 16-foot boats. The "G-W" indicated the last names of the founders. The initial designs of 10 and 16 footers were that of sport racing boats with a very low profile, low weight, and shallow draft. The Invader hulls and decks were constructed of fiberglass over a wood structure or frame. Models were available in a variety of colors as well as unique color combinations at an added cost to the customer. G-W went on to increase the models and styles of boats. Arnie Gray sold his portion of G-W Invader boat factory to George Wooldridge before he moved to Tampa, Florida where he lived until he died in 1997. Transfer of ownership after sale to Mr. Wooldridge has been mentioned but not substantiated. Roger Harmon bought the company in 1985, and later sold it in 1995 to a Muncie, Indiana-based investment firm. G-W Invader expanded and moved into a new factory in Tipton, Indiana in 1993, a building formerly occupied by Pioneer Hi-Bred. Shortly after the expansion, they filed bankruptcy. G-W Invader ceased production of boats after 1997.