GLASTRON BOAT COVERS FROM NATIONAL BOAT COVERS
National Boat Covers offers the widest variety of high-quality boat covers for Glastron Boats. Choose the perfect fit boat cover for your exact model and size Glastron Boat using our drop down selector menu. Our boat covers are made with waterproof heavy-duty marine grade fabrics such as Sunbrella, Sunflair, and Marinex. These are the best semi-custom fit covers on the market today.
Call our USA based cover experts for assistance. 800.616.0599.

Find your GLASTRON BOATS boat cover below: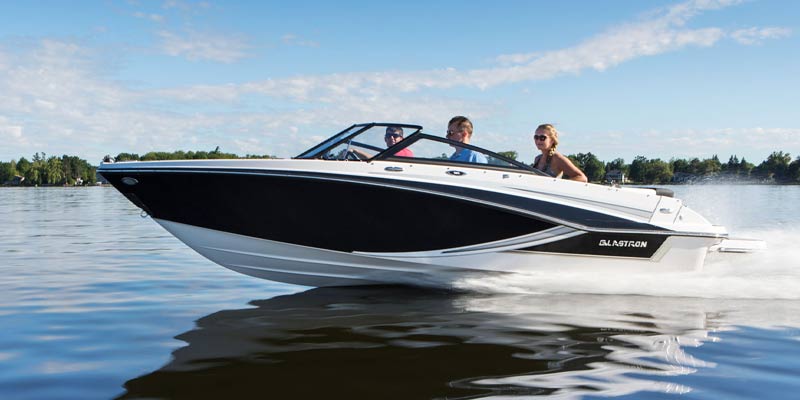 ABOUT GLASTRON BOATS
Producing watercraft for the marketplace since 1956, Glastron Incorporated has sold over 500,000 boats around the world. Flourishing as a manufacturer of bowriders, deck boats and cabin cruisers, Glastron remains modern in the application of fiberglass boat construction. Most noteworthy, Glastron boats were featured in the 1960s Batman TV show as well as James Bond movie 'Live and Let Die' within the water chase scene.
GLASTRON BOAT FACTS
That's the legacy of Glastron – generations of trend-setting boat designs focused on bringing you new ways to get the family involved in one of your favorite things: life on the water.
Popular Glastron Boats Boat Models:
185SS FUTURA
187SL FUTURA
18CSS
1900 BOW RIDER
1900 BOW RIDER EL
195CC SIERRA
195SL SIERRA
195SS SIERRA
199CC SIERRA
19CSS
19CSS CARLSON
20 BOW RIDER
200 FUTURA
2000 CUDDY CABIN
205SL FUTURA
205SS FUTURA
207SL FUTURA
209 VENTURA
213CC
213DC
160 SIERRA
165SS SIERRA
16CSS
16CSS CARLSON
170 FUTURA
170 SIERRA
1700
1700 BOW RIDER
1700 BOW RIDER EL
1700 CLOSED BOW
1700 SF
173/CC
175SL FUTURA
175SL SIERRA
175SS FUTURA
175SS SIERRA
177SL FUTURA
180 FUTURA
183/CC
185SL FUTURA
213WA/CCC
219CC FUTURA
22 BOW RIDER
225SL FUTURA
225SS FUTURA
227SL FUTURA
23 SL
233CC
233WA/CCC
235SL FUTURA
237SL FUTURA
239CC FUTURA
23CSS
23CSS CARLSON
249 VENTURA
BAY FLITE-V173
BAYFLITE
BAYFLITE V-163
BAYFLITE V-164
BEAU JACK