GODFREY BOAT COVERS FROM NATIONAL BOAT COVERS
National Boat Covers offers the widest variety of high-quality boat covers for Godfrey Boats. Choose the perfect fit boat cover for your exact model and size Godfrey Boat using our drop down selector menu. Our boat covers are made with waterproof heavy-duty marine grade fabrics such as Sunbrella, Sunflair, and Marinex. These are the best semi-custom fit covers on the market today.
Call our USA based cover experts for assistance. 800.616.0599.

Find your GODFREY boat cover below: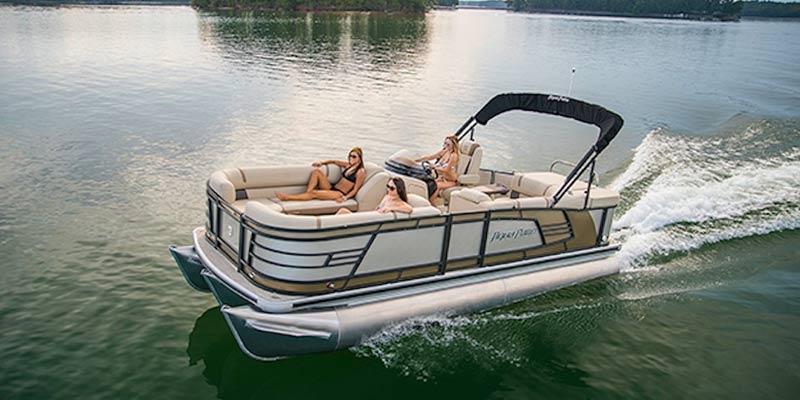 ABOUT GODFREY BOATS
With history in the recreational boating field dating back to 1903, Godfrey Marines merged into the Nautic Global Group in 2005. The Godfrey Marine name continues to preside over a host of pontoon boats including the Aqua Patio, Parti Kraft, Sanpan and Sweetwater series.
GODFREY FACTS
Godfrey Pontoon Boats represent everything that family boating is all about. And no one offers a bigger range of deck layouts, comfortable easy-care furniture, entertainment centers, and high-performance options that will run with any boat on the water. Owning a Godfrey is about getting out there and getting to the good stuff. When it comes to pontoon performance, quality and innovation, Godfrey Pontoons is the industry leader. Godfrey built the very first aluminum pontoon back in 1958. And the driving force behind our 50 years of success has been to pull together the best designers, engineers and craftsmen to create products that will excite you, thrill you, and give your family the best ride possible.
Popular Godfrey Boat Models:
AQUA PATIO 180 RE 3 GATE
AQUA PATIO 200
AQUA PATIO 200 EXECUTIVE
AQUA PATIO 200 FISHERMAN
AQUA PATIO 200 LE 2 GATE
AQUA PATIO 200 PE
AQUA PATIO 200 R
AQUA PATIO 200 RE
AQUA PATIO 200 RE 3
AQUA PATIO 200 RE 3 GATE
AQUA PATIO 200 RE 3 GATE TRIPLE
AQUA PATIO 200 RE 4 GATE
AQUA PATIO 200 RLD
AQUA PATIO 2016
AQUA PATIO 2018 EXECUTIVE
AQUA PATIO 2018 EXECUTIVE CRUISER
AQUA PATIO 2018 RLD
AQUA PATIO 210 CL
AQUA PATIO 210 EXECUTIVE
AQUA PATIO 240 PE
AQUA PATIO 240 PE-I/O
AQUA PATIO 240 R
HURRICANE l DECK BOAT
AQUA PATIO 210 LE
AQUA PATIO 210 PE
AQUA PATIO 210 RS
AQUA PATIO 240
AQUA PATIO 240 DC 4 GATE
AQUA PATIO 220 AD
AQUA PATIO 240 DF
AQUA PATIO 240 DF TRIPLE
AQUA PATIO 240 ELITE
AQUA PATIO SUP/SPT EXEC P/G
AQUA PATIO SUPER SPORT
AQUA PATIO SUPER SPORT EXEC
AUQA l PONTOON
CHALLENGER 150 EX
CHALLENGER 150 FISH
CHALLENGER 160 EX
CHALLENGER 160 F
PK COMMANDER l PONTOON
PK ENSIGN l PONTOON
PRO l PONTOON
SAN PAN 2018
SAN PAN 2018 EXECUTIVE
SAN PAN 2200
SAN PAN 2200 BAR
SAN PAN 2200 BC
SAN PAN 2200 BC 4 GATE
SAN PAN 2500 4
SAN PAN 2500 BAR
SAN PAN 2500 DC
SAN PAN 2500 DC 3 GATE
SAN PAN 2500 DC 3 GATE TRIPLE