GRADY-WHITE BOAT COVERS FROM NATIONAL BOAT COVERS
National Boat Covers offers the widest variety of high-quality boat covers for Grady-White Boats. Choose the perfect fit boat cover for your exact model and size Grady-White Boat using our drop down selector menu. Our boat covers are made with waterproof heavy-duty marine grade fabrics such as Sunbrella, Sunflair, and Marinex. These are the best semi-custom fit covers on the market today.
Call our USA based cover experts for assistance. 800.616.0599.

Find your GRADY-WHITE BOATS boat cover below: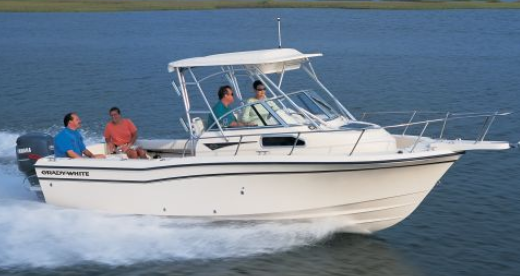 ABOUT GRADY WHITE BOATS
Consisting of center console, runabout, walkaround as well as cabin models, the boat company found by Glenn Grady and Don White has been building boats since 1959. Along with assuring excellent build quality and affordability, Grady White Boats also keeps strides in providing industry-topping customer service.
Grady-White Boats Photo: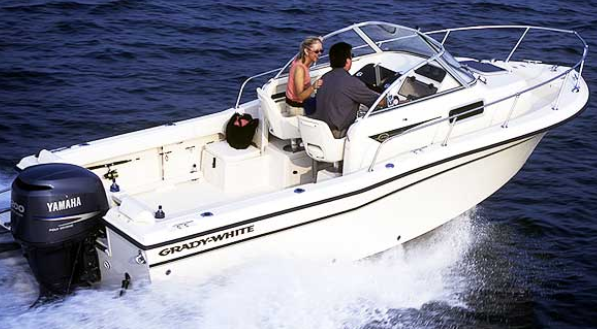 Popular Grady-White Boats Boat Models:
208 ADVENTURE/WA
209 ESCAPE
209 ESCAPE/CC
209 FISHERMAN/CC
222 FISHERMAN/CC
223 TOURNAMENT
223 TOURNAMENT/DC
223 TOURNAMENT/DL
224 TOURNAMENT
225 FREEDOM/DL
225 TOURNAMENT
225 TOURNAMENT/DC
225 TOURNAMENT/DL
225G TOURNAMENT
225G TOURNAMENT/DC
225G TOURNAMENT/DL
226 SEAFARER
226 SEAFARER/WA
227 SEAFARER
228 SEAFARER
175 SPIRIT
180 FISHERMAN/CC
180 SPORTSMAN/CC
185 TOURNAMENT/DL
190 TOURNAMENT
192 FREEDOM/DL
192 TOURNAMENT
192 TOURNAMENT/DC
192 TOURNAMENT/DL
197 TOURNAMENT
198 TOURNAMENT
204 FISHERMAN
204C OVERNIGHTER
205 FREEDOM/DL
205 OVERNIGHTER
205 TOURNAMENT/DL
206 OVERNIGHTER
206G OVERNIGHTER
206G OVERNIGHTER SINGLE
208 ADVENTURE
228G SEAFARER
228G SEAFARER SINGLE
228G SEAFARER/WA
230 FISHERMAN/CC
230 GULFSTREAM
231 GULFSTREAM
232D GULFSTREAM/WA
232G GULFSTREAM
232G GULFSTREAM SINGLE
232G GULFSTREAM TWIN
232G GULFSTREAM/WA
232G TROPHY PRO TWIN
232GT GULFSTREAM
232GT GULFSTREAM/WA
232S GULFSTREAM/WA
240 OFFSHORE
241 OFFSHORE
242 OFFSHORE
242G OFFSHORE
242G OFFSHORE SINGLE