GULF COAST BOATS BOAT COVERS
ABOUT GULF COAST BOATS
A Texas-based builder of powerboats, Gulf Coast Boats specializes in shallow water fishing craft. Building fiberglass vessels, products involved under the Gulf Coast Boats brand includes one with a catamaran hull and others with a center console cockpit. Starting boat manufacturing in 1989, Gulf Coast Boats has adopted an understanding for what sport anglers expect from their watercrafts. Gulf Coast Boats are protected by a 10-year transferable structural hull warranty.

Find your GULF COAST BOATS boat cover below: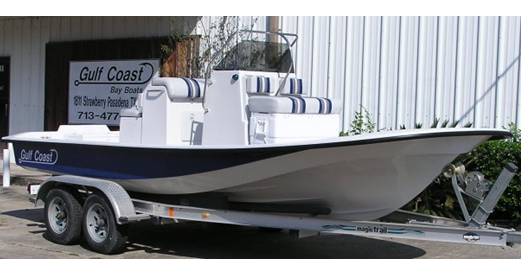 Popular Gulf Coast Boats Boat Models:
150/OF
180/OF
200 HS/OF
200 PRO/OF
200/OF
200HS/OF
210 PRO/OF
220 BAY KAT/OF
220 VS/OF
220/OF
230 BAY KAT/OF
230 VS PRO/OF
230 VS/OF
230/OF
250 VS/OF
250/OF
PRO
PRO
PRO

l

BASS BOAT

l

WIDE
HI-SIDE

l

BAY STYLE

l

CENTER CONSOLE
Gulf Coats Boats Facts:
We at GC Boats strive hard to provide you, the fisherman, with your needs and wants in a true fishing boat. That's why we listen to you when you have ideas about what makes a boat a true fishing machine. These ideas and inputs have made GC Boats what we are today and we hope to continue to be on the cutting edge of our sport. We at GC Boats thank you and hope all your fishing trips are safe ones.