GULF MASTER INC BOAT COVERS
ABOUT GULF MASTER INC BOATS
Gulf Master Incorporated was an Arkansas-based marine company assembled in 1984. Building outboard motor boats ranging from 15 to 20 feet in length, Gulf Master Incorporated vessels are found in a center console configuration. Gulf Master Incorporated was closed in 1996 but had its assets quickly purchased by new company Bay Hawk Industries.

Find your GULF MASTER INC boat cover below: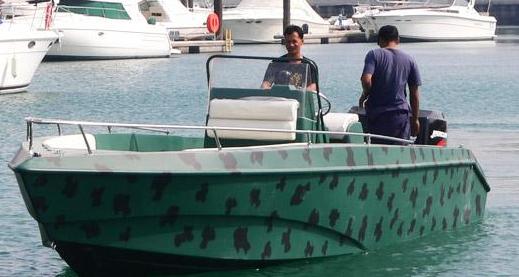 Popular Gulf Master Inc Boat Models:
BAYHAWK 156
BAYHAWK 156ST
BAYHAWK 172
BAYHAWK 172ST
BAYHAWK 180
BAYHAWK 180ST
BAYHAWK 186
BAYHAWK 186ST
BAYHAWK 190V
BAYHAWK 200
BAYHAWK 200ST
BAYHAWK 204
BAYHAWK 204ST
BAYHAWK 226V
Gulf Master Inc Facts:
With a rich tradition of innovation coupled with superior quality standard, our brand name "Gulf Master" has maintained its leading position in fiberglass powerboat manufacturing industry. To attain that level takes a long term commitment to achieving the best in design, engineering and production. . .and accepting nothing less. Our excellence is evident in every aspect of our manufacturing activity … from our advanced hull designs through our constantly evolving styles and graphics to our never-ending quest to building better, faster boats.