HATTERAS YACHTS BOAT COVERS
ABOUT HATTERAS YACHTS BOATS
Creating modern looking sport fisher and motor yachts, Hatteras Yachts was established in 1959 as a North Carolina boat manufacturer. Having built fiberglass boats ranging up to 100 feet in length, Hatteras Yachts were immediately unashamed to explore new design conventions. Large propellers and hull tunnels are features found on modern examples of Hatteras Yachts products. Hatteras Yachts is currently a division of the Brunswick marine business.

Find your HATTERAS YACHTS boat cover below: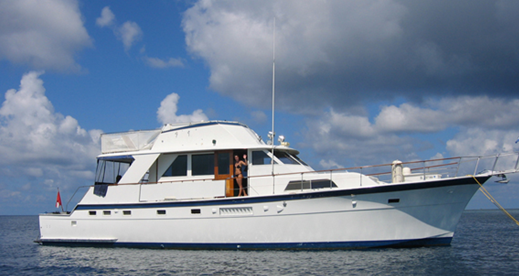 Popular Hatteras Yachts Boat Models:
31 EXPRESS
31 EXPRESS CRUISER
31 SPORT CRUISER
32 FLYBRIDGE FISHERMAN
32 SPORT FISHERMAN
34 CONVERTIBLE
34 DOUBLE CABIN
34 EXPRESS
34 SEDAN
34 SPORT CRUISER
34 SPORT FISHER
36 CONVERTIBLE
36 SEDAN CRUISER
36 SPORT FISHERMAN
37 CONVERTIBLE
37 SPORT FISHER
38 CONVERTIBLE
38 DOUBLE CABIN
39 CONVERTIBLE
39 SPORT EXPRESS
Hatteras Yachts Facts:
Hatteras Yachts has been an industry leader in the production of sportfishing convertibles and luxury motor yachts for 50 years, and was the very first production builder to produce a fiberglass yacht over 40 feet. Since building its first boat, Knit Wits, in 1959, Hatteras has pioneered many of the technologies used today in the marine industry including state-of-the-art hull designs, lamination techniques and propulsion systems.