HELMS BOATS BOAT COVERS
ABOUT HELMS BOATS
Built under Saratoga Boatworks, vessels produced with the Helms Boats brand name are suited for fishing, utility needs or for family cruising. Since 1997, center console, dual console and cuddy vessels have been sold by Helm Boats. Featuring outboard and stern drive motors, Helm Boats offers strong assurance that their products are designed to make the most of a tank of fuel.

Find your HELMS BOATS boat cover below: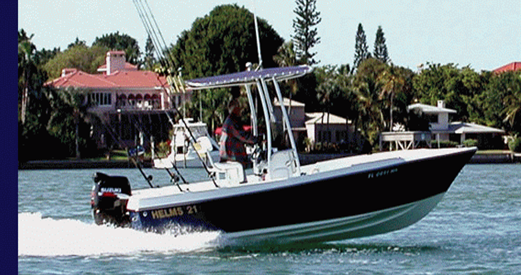 Popular Helms Boats Boat Models:
15 SKIFF/CC
15/CC
15/FO
17 SKIFF/CC
17/CC
17/DL
17/FO
170/CC
20/CC
21 FULL TRANSOM
21 SCUBA EDITION
21 TOURNAMENT ED
21/CC
FULL TRANSOM
Helms Boats Facts:
Helms Boats: Superior Design and Construction for those who know the difference. Each Helms boat is designed to fill your needs and more. This is why most Helms boats are still with there original owners! In fact finding a used Helms boat can be quite challenging. If you do find one, the price is often more than the original purchase price! Fast, Fun and Affordable Helms boats are ready when you are. True SUV's on the water Helms boats are designed to be fishing boats but with comfort and seating of a family cruiser.