HYDE BOATS BOAT COVERS
ABOUT HYDE BOATS
Catering to the vast fishing community with drift boats, Hyde Boats was founded in 1993. Producing fiberglass and aluminum vessels, Hyde Boats range from 11 to 17 feet in length. One of the most captivating features found on the watercraft created by Hyde Boats is built-in adaptability that allows the owner to adjust seating and storage to their own preference. With exception to the Power Drifter model, Hyde Boats are typically propelled through a portable trolling motor or through rowing.

Find your HYDE BOATS boat cover below: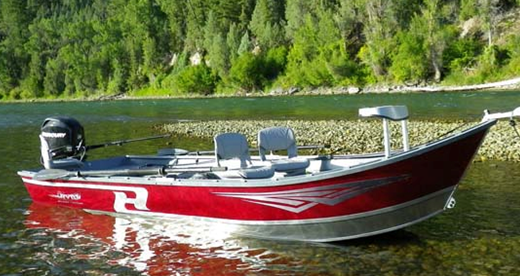 Popular Hyde Boats Boat Models:
CONTENDER
ALL GLASS
HYDE PWR DRIFTER-JET
ALUMINUM
LEGACY
ALUMINUM HS PRO
LEGACY HIGH SIDE
ALUMINUM HS SIGNATURE
LEGACY LO PRO
ALUMINUM LO PRO
LIMITED EDITION
ALUMINUM LP SIGNATURE
LOW PROFILE
COMBINATION
MORTHWEST
COMBINATION HS PRO
NORTHWEST
COMBINATION HS SGNTR
SKIFF
COMBINATION LO PRO
SPORTSMAN DRIFTER
COMBINATION LP SGNTR
TRADITIONAL
COMBINATION XL
CONTENDER

l

DRIFT BOAT
COMBINATION XL LOW PRO
Hyde Boats Facts:
Hyde Drift Boats are engineered to deliver unchallenged performance. All models are created from the finest materials and backed by our lifetime warranty. When you own a Hyde durability is guaranteed, so you can always count on your boat to be ready when you need it. A Hyde Boat gives you the option of additional storage, a variety of seat styles, and easily removable leg braces creating unmatched comfort and convenience. This allows fishermen to create a custom floor plan for their boat to meet the needs of each fishing trip.