KEY WEST BOATS BOAT COVERS FROM NATIONAL BOAT COVERS
National Boat Covers offers the widest variety of high-quality boat covers for Key West Boats. Choose the perfect fit boat cover for your exact model and size Key West Boat using our drop down selector menu. Our boat covers are made with waterproof heavy-duty marine grade fabrics such as Sunbrella, Sunflair, and Marinex. These are the best semi-custom fit covers on the market today. Call our USA based cover experts for assistance. 800.616.0599.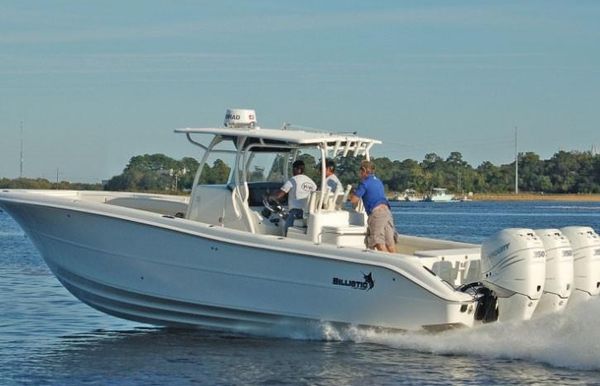 ABOUT KEY WEST BOATS
Since 1986, key West's goal has been to provide high quality, high value products enhanced by our commitment to customer service giving you the best value on the water. That same commitment to satisfaction is as deep today as ever. We have a very solid and stable dealer network located throughout the United States and abroad. These dealers understand and share the company's commitment to customer satisfaction. Key West has maintained skilled employees through an employee ownership program giving each employee pride in building a quality product. With two locations and over 160,000 square feet of operational facilities for design, manufacturing, sales, marketing, and customer service, we can maintain our leading edge on quality, technology, and value today, and for the future.
KEY WEST BOAT FACTS 
1) More standard features than anything else in their class.
2) Uncompromised attention to safety, including positive flotation, in every model.
3) Unsurpassed resale value.
4) No wood construction, combined with lightweight coring materials and directional high strength glass, to give you many years of  low upkeep and fuel efficient performance.
5) USCG standards used meeting some of the most stringent standards for safety, structural integrity, and stability in the world today.
6) Privately owned, built, and backed for over two decades by fishermen, for fisherman with one of the most liberal, least needed warranties in the industry.
Bay Reef
210BR
230BR
250BR
Ballistic
261CC
281CC
251CC
Center Console
1720CC
176CC
189FS
203FS
219FS
239FS
244CC
263FS
Dual Console
203DFS
239DFS