KL INDUSTRIES INC BOAT COVERS
ABOUT KL INDUSTRIES INC BOATS
A producer of small recreational watercraft, KL Industries Incorporated is a Muskegon, Michigan company. Possessing a line-up consisting of jon boats, paddle boats, canoe and fishing boats, the some vessels of KL Industries Incorporated can be powered by portable outboard motors.

Find your KL INDUSTRIES INC boat cover below: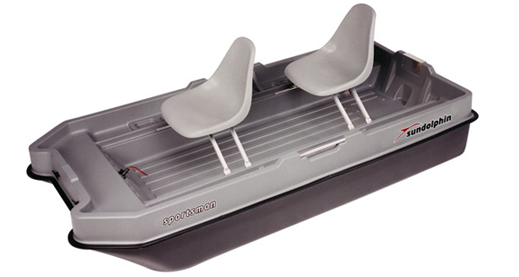 Popular KL Industries Inc Boat Models:
SUN DLPHN AMRCN 12 DLX/BS
SUN DOLPHIN AMRCN 12/BR
SUN DOLPHIN AMRCN 12/BS
SUN DOLPHIN OUTDRSMN/BS
SUN DOLPHIN PRO 110/BS
SUN DOLPHIN PRO 120/BS
SUN DOLPHIN SPORTSMAN/BS
SUN DOLPHIN SPRTFSHRMN/BS
SUN DOLPHIN TENDER 120/BS
KL Industries Inc Facts:
It all began in 1982 with a single two person pedal boat and now KL Industries is one of North America's largest manufacturers of all season recreational products. Today our watercraft line has grown to include kayaks, paddleboards, canoes, pedal boats, jon boats, fishing boats and dinghies. In addition we offer a full line of utility and field sleds.