LARSON IND BOAT COVERS FROM NATIONAL BOAT COVERS
National Boat Covers offers the widest variety of high-quality boat covers for Larson Ind Boats. Choose the perfect fit boat cover for your exact model and size Larson Ind Boat using our drop down selector menu. Our boat covers are made with waterproof heavy-duty marine grade fabrics such as Sunbrella, Sunflair, and Marinex. These are the best semi-custom fit covers on the market today.
Call our USA based cover experts for assistance. 800.616.0599.

Find your LARSON IND boat cover below: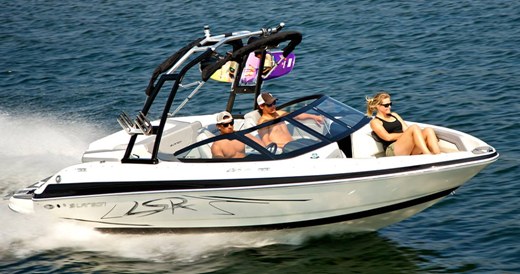 ABOUT LARSON IND BOATS
Larson's boatbuilding history dates back to 1913 when the company's founder Paul Larson built a wooden fishing boat. Adopting early to power boating and later to fiberglass construction, Larson offers runabout, deck, cabin and cruiser varieties of recreational watercraft. Besides boating, the Larson Boat Company acquired history with the manufacturing of pool tables as well as travel trailers.
LARSON IND FACTS
Explore this year's new Larson models and see what a difference a century of experience can make. Every detail is crafted to perfection, and the performance offers exactly what a Larson boat always has: styling, speed, ease, comfort and value. With today's Larson, a ride around the lake has never felt smoother or more exhilarating. So welcome aboard the American dream—21st-century style.
Popular Larson Ind Boat Models:
ALL AMERICAN 170 BR
ALL AMERICAN 170 BR SE
ALL AMERICAN 170 BR SPT
ALL AMERICAN 170 CB
ALL AMERICAN 170 CB SE
ALL AMERICAN 170 CB SPT
ALL AMERICAN 170 XKT BR
ALL AMERICAN 170 XLT CB
ALL AMERICAN 180
ALL AMERICAN 190 BR
ALL AMERICAN 190 BR SE
ALL AMERICAN 190 BR SPT
ALL AMERICAN 190 CB
ALL AMERICAN 190 CC
ALL AMERICAN 190 CC SPT
ALL AMERICAN 190 CUDDY
ALL AMERICAN 190 CUDDY SE
ALL AMERICAN 200
ALL AMERICAN 210 CB
ALL AMERICAN 210 CC
1700 LX
1750 LX
1850 LX
ADMIRAL 8000
ADMIRAL 8000 DAY CRUSR
ADMIRAL 8000 DAYCRUISER
ADMIRAL CUDDY
ADMIRAL DAY
ADMIRAL DAY 8000
ADMIRAL DAY CRUISER 8000
ADMIRAL DUAL BRIDGE 8000
ADMIRAL EXPRESS
ALL AM 170 XLT BR SPT
ALL AM 170 XLT CB SPT
ALL AM BOWRIDER SPEC ED
ALL AM CHLNGR 5000 BR
ALL AMERICAN
ALL AMERICAN 150 BR
ALL AMERICAN 160
ALL AMERICAN 17 CB SPT
ANGLER 160
ANGLER 170
CABRIO
CABRIO
CABRIO 220 CUDDY
CABRIO 220 SPORT CUDDY
CABRIO 240 MID CABIN
CABRIO 244 MID CABIN
CABRIO 250 M/C
CABRIO 250 MC
CABRIO 254 MID CABIN
CABRIO 260 MID CABIN
CABRIO 265 MID CABIN
CABRIO 270 MID CABIN
CABRIO 274 MID CABIN
CABRIO 280 MID CABIN
CABRIO 285 MID CABIN
CABRIO 290 MID CABIN
CABRIO 300 MID CABIN
CABRIO 310 MID CABIN