MACKIE BOATS BOAT COVERS
ABOUT MACKIE BOATS
Mackie Boats was a North Carolina builder of fishing vessels ranging between 15 and 21 feet in length. Creating bass boats using Kevlar hulls during the 1970s, Mackie Boats was ahead of its time in marine construction. Despite being innovative, the presence of Mackie Boats on the marketplace ended after the 1980 model year.

Find your MACKIE BOATS boat cover below: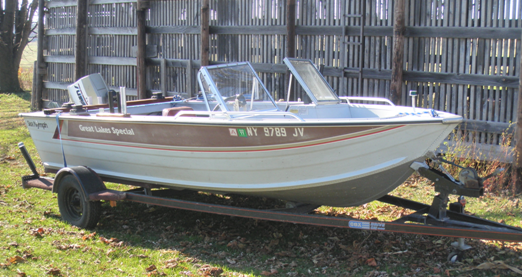 Popular Mackie Boats Boat Models:
1500 W/T RNBT
1650 RNBT
1650 W/T RNBT
1820 SEMI-V
218 DP-V
CUDDY CABIN
HIGH PERF BASS
OPEN BOW
OPEN BOW DLX
OPEN BOW STD
Mackie Boats Facts:
Our boat shop is known for award winning restorations specializing in refinishing and custom woodwork. From complete restorations to general repair and maintenance of wooden pleasure craft. Modern materials used with traditional know how produces an incredible like "new" finish on a classic wooden boat. We strive to maintain a high level of customer satisfaction and years of repeat business speaks for our reputation.