MAGNUM MARINE BOAT COVERS
ABOUT MAGNUM MARINE BOATS
Created following the success of a world championship offshore boat, accomplished racer and boat builder Don Aronow established Magnum Marine in 1966. Magnum Marine proven speed and agility made the brand popular with pleasure boat buyers as well as with government branches including the United States Coast Guard.

Find your MAGNUM MARINE boat cover below: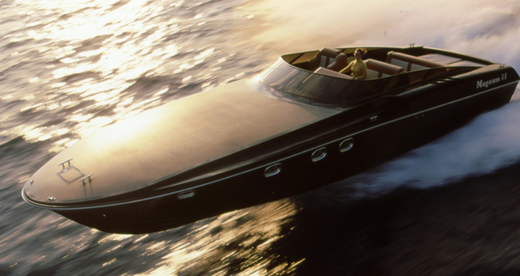 Popular Magnum Marine Boat Models:
MAGNUM 27 ANNIV EDITION
MAGNUM 27 CC
MAGNUM 27 CC FISH
MAGNUM 27 MALTESE
MAGNUM 27 OPEN FISHERMAN
MAGNUM 27 OPEN FSHRMN
MAGNUM 27 SEDAN
MAGNUM 27 SPORT
MAGNUM 27 STARFIRE
MAGNUM 28 MALTESE
MAGNUM 35
MAGNUM 35/FE
MAGNUM 35/FS
MAGNUM 35/SF
MAGNUM 35/SP
MAGNUM 38/CR
MAGNUM 38/SE
MAGNUM 38/SF
MAGNUM 38/SP
MAGNUM 40 SPORT
MAGNUM 40/SF
MAGNUM 40/SP
MAGNUM F-2 RACER
MALTESE MAGNUM 35
Magnum Marine Facts:
The performance and the stability are amazing, as one of the officers of the U.S. Customs who tested the Magnum wrote: "Magnum is the finest performance offshore craft in existence today". New on the drawing board, the Magnum 100', for which Katrin has chosen the brilliant young Italian designer Alberto Mancini. More to watch at Magnum Marine in the future.