MALIBU BOATS BOAT COVERS FROM NATIONAL BOAT COVERS
National Boat Covers offers the widest variety of high-quality boat covers for Malibu Boats. Choose the perfect fit boat cover for your exact model and size Malibu Boat using our drop down selector menu. Our boat covers are made with waterproof heavy-duty marine grade fabrics such as Sunbrella, Sunflair, and Marinex. These are the best semi-custom fit covers on the market today.
Call our USA based cover experts for assistance. 800.616.0599.

Find your MALIBU BOATS boat cover below: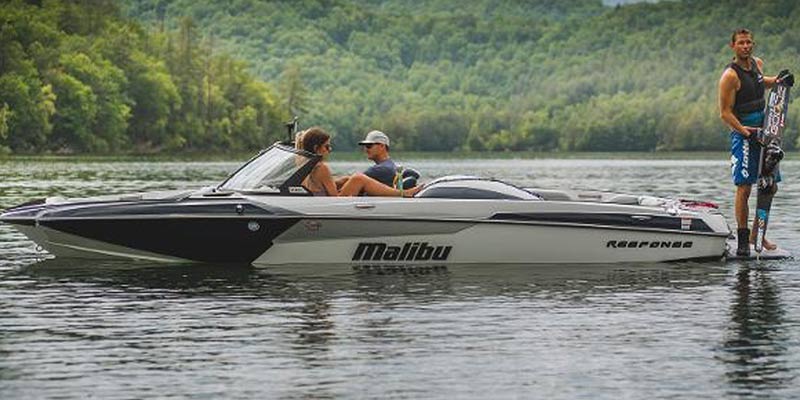 ABOUT MALIBU BOATS
Launched in 1982 as a constructor for the pleasure-seeking watercraft, Malibu Boats builds a range of sport vessels suited for fun on the water. Based in California, the ski boat manufacturer's sales volume currently reaches past 4,000 units. Featuring high-performance powerplants as well as multitude of high-tech equipment gives Malibu Boats an advantage in wakeboarding and waterskiing activities.
MALIBU BOATS FACTS 
Malibu has always been committed to quality and over the past few years we have taken that commitment to quality and ingrained it into the fabric of our culture by putting consistent processes and disciplines in place.When you walk through the Malibu plant today, you will see Quality Management System information stations throughout the facility that allows boat builders to electronically access quality information, work instructions and measurement data for immediate use in building your boat the right way, with quality. Although they build a customized, hand-built boat for every customer, the company's commitment to quality is designed to reduce any deviations from different people building your boat. Malibu is committed to manufacturing and delivering the highest quality boat in the towboat segment. Our commitment to quality includes producing high quality products, on time, and at the lowest cost for dealers and retail customers. It is Malibu's Quality Policy to always be customer focused, performance minded, and improvement driven.  
Popular Malibu Boats Boat Models:
MYSTERE
MYSTERE 215 EURO F3
MYSTERE 215LX EURO F3
MYSTERE LX
RESPONSE
RESPONSE FXI
RESPONSE LS
RESPONSE LX
RESPONSE LXI
RESPONSE LXI SE
RESPONSE TXI
RIDE XTI
SEBRING
SPORTSTER
SPORTSTER LX
SPRINT
SUNSCAPE 247 LSV
SUNSCAPE LSV
SUNSETTER
SUNSETTER EURO F3
BAREFOOT RESPONSE
BAREFOOT RESPONSE LX
CORVETTE LIMITED EDITION
CORVETTE Z06 LTD EDTN
ECHELON
ECHELON LX
ECHELON PRES LE
ESCAPE LSV
FLIGHTCRAFT
FLIGHTCRAFT 18XCT
FLIGHTCRAFT 18XLT
FLIGHTCRAFT 20XL
FLIGHTCRAFT BAREFOOT
FLIGHTCRAFT SPORTSTER
I-RIDE
MALIBU SKIER
MALIBU SKIER EURO F3
MALIBU SKIER EUROSPORT
CORVETTE/LTD.
ECHELON
FLIGHTCRAFT
MYSTERE
RESPONSE
SKIER
SPORTSTER
SUNSCAPE