MARATHON MARINE BOAT COVERS
ABOUT MARATHON MARINE BOATS
Marathon Marine is proud to declare that they thoroughly test their boats through a series of vigorous inspections on and off the water to insure they meet their high expectations and exceed yours. Better Built. Tested Tough. That's A Marathon. They've been building boats with pride for over 30 years. Come see why a Marathon Boat will be the last boat you'll ever own!

Find your MARATHON MARINE boat cover below: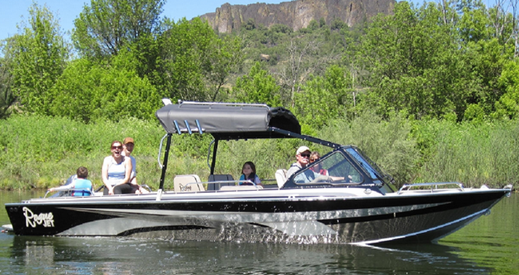 Popular Marathon Marine Boat Models:
EUROSPORT
NORWEST'R
CHINOOK
CHINOOK
CHINOOK
CHINOOK
CHINOOK
CHINOOK
CHINOOK
EUROSPORT
EUROSPORT
EUROSPORT
NORWEST'R
PROSPECT'R
PROSPECT'R
Marathon Marine Facts:
We chose the name Marathon because of the strength of the products and the commitment we put into building everything we do. Building a quality product is our number one commitment at Marathon. More inches of weld. Higher quality alloy materials. More man-hours dedicated to each product. It's what sets Marathon apart from the rest. We're so committed to making a superior product that our craftsman sign their name on every boat they build as a symbol of superior quality and a personal guarantee.