MARES INTERNATIONAL BOAT COVERS
ABOUT MARES INTERNATIONAL BOATS
Producing performance powerboats based on a catamaran hull design, Mares International was founded by Brazilian businessman Carlos Ribeiro in 1982. Identified for their 38-foot Hi-Performance model, vessels up to 90-feet in length have been constructed by Mares International. Presently built wholly in the United States, modern Mares International watercraft is manufactured under the Resin Infusion Composite process fashioning a stronger and lighter hull.

Find your MARES INTERNATIONAL boat cover below: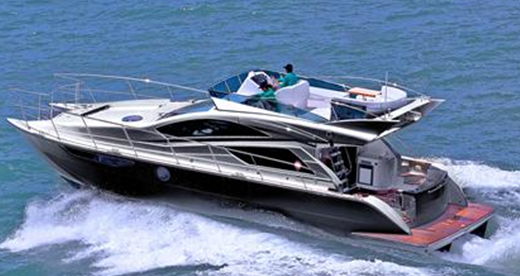 Popular Mares International Boat Models:
CATAMARAN/CCC-OB
CONVERTIBLE CAT
CRUISING CAT-OB
EURO CAT-I/O
EXPRESS CATAMARAN/EC
MARES 38 CATAMARAN
MARES MOTOR YACHT/SG
MARES SPORT FISH
OPEN CUDDY/CC-I/O
OPEN CUDDY/CC-OB
OPEN WALKAROUND/CC-I/O
OPEN WALKAROUND/CC-OB
PERFORMACE CAT/EX-I/O
PERFORMANCE CAT
PERFORMANCE CAT-I/O
PERFORMANCE CAT/EX
PERFORMANCE CAT/EX-I/O
PERFORMANCE CAT/OR
SPORT FISH/CP-IB
SPORT FISH/FS-IB
SPORT FISH/SF-IB
Mares International Facts:
At Mares we realize that total performance is much more than pure top end speeds. Our boats are designed to provide speed as well as greater interior space, more comfort and better handling in a real sea environment; basically, a power cat that excels across the board. Our recent progress in both new design and manufacturing techniques is simply remarkable and now well documented. We wish to thank the loyal Mares owners who have experienced the difference for themselves and we look forward to building for new clients a Mares Power Cat that truly performs at all levels.