MARIAH BOATS INC BOAT COVERS FROM NATIONAL BOAT COVERS
National Boat Covers offers the widest variety of high-quality boat covers for Mariah Boats. Choose the perfect fit boat cover for your exact model and size Mariah Boat using our drop down selector menu. Our boat covers are made with waterproof heavy-duty marine grade fabrics such as Sunbrella, Sunflair, and Marinex. These are the best semi-custom fit covers on the market today.
Call our USA based cover experts for assistance. 800.616.0599.


Find your MARIAH BOATS INC boat cover below: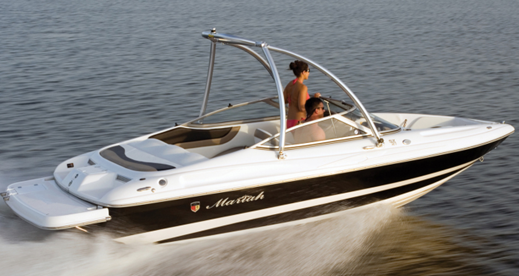 ABOUT MARIAH BOATS INC BOATS
Marine company Sea Fox Boats bought Mariah Boats in 2001 forming the new Mariah Boat Company. Producing bow rider, cabin cruiser and cuddy models, Mariah Boat Company products are ideal for powerboat cruising on weekends or vacations. Mariah Boat Company is a South Carolina-based marine product supplier focused on creating vessels blending performance, quality and value.
MARIAH BOATS INC FACTS
With over 40 years experience and a hands on approach, Mariah Boats offers customer peace of mind in their purchase by giving a comprehensive after sales service and extensive advice and technical support as well a full warranty and parts back up when needed.
Popular Mariah Boats Inc Boat Models:
190SE SHABAH
191 TALARI
191SE TALARI
192 BARCHETTA
192 SHABAH BR
192 TALARI
198 SHABAH BR
198 SHABAH Z
198SE SHABAH
199 TALARI BR
199SE TALARI
200 SHABAH
200 TALARI
200 TALARI Z
2000 XL
2000 XLC
2000 Z
2000 ZC
201 TALARI
202 SHABAH
179 TALARI BR
179SE TALARI
180 DIABLO BR
180 SHABAH
180 SHABAH BR
180 TALARI
180SE SHABAH
181 BARCHETTA
182 BARCHETTA
182 SHABAH BR
183 DIABLO
183 SHABAH
183 SHABAH CLOSED DECK
183SE SHABAH
1850 XL
1850 Z
190 SHABAH
190 TALARI
1900 Z
1900 ZS
202 SHABAH BR
203 SHABAH
204 JUBILEE DB
205 DAVANTI
209 TALARI
209 TALARI BR
209SE TALARI
210 SHABAH
210 SHABAH BR
210 TALARI
210SE SHABAH
211 SHABAH
211 SHABAH CD
211 TALARI CC
211 TALARI CD
211SE TALARI
212 SHABAH
212 SHABAH BR
212 SHABAH Z
212 SHABAH ZS