MASTERCRAFT BOAT COVERS FROM NATIONAL BOAT COVERS
National Boat Covers offers the widest variety of high-quality boat covers for Mastercraft Boats. Choose the perfect fit boat cover for your exact model and size Mastercraft Boat using our drop down selector menu. Our boat covers are made with waterproof heavy-duty marine grade fabrics such as Sunbrella, Sunflair, and Marinex. These are the best semi-custom fit covers on the market today. Call our USA based cover experts for assistance. 800.616.0599.

Find your MASTERCRAFT BOAT CO boat cover below: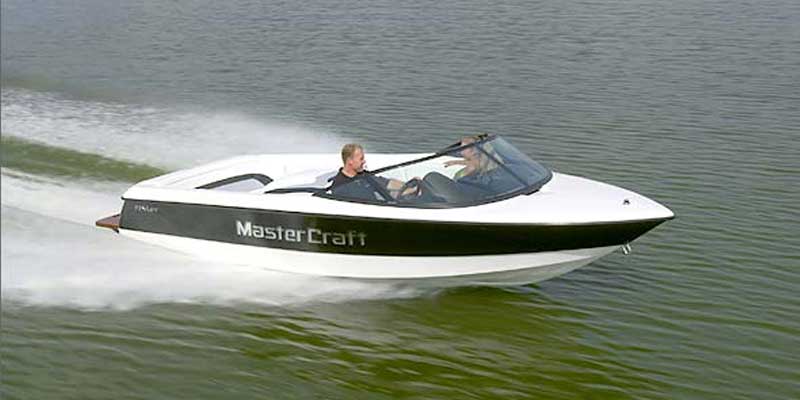 ABOUT MASTERCRAFT BOAT CO BOATS
Based in Vonore, Tennessee, Mastercraft Boat Company has been involved in the construction of ski, wakeboard, and luxury powerboats since 1968. Priding itself with engineers which "transform cutting-edge vision into on-water reality", high-performance boats sold by the Mastercraft brand are built to the strictest construction parameters. Featuring pre-cut fiberglass sheet for each boat, Mastercraft includes the use of triple-density foam and premium vinyl.
MASTERCRAFT BOAT CO FACTS
MasterCraft has been shaping the boating industry since 1968. More than four decades after the original MasterCraft made its debut, the goal remains the same - to continue building the world's best ski, wakeboard and luxury performance powerboats, year after year. Our Vonore, Tennessee plants are staffed with dedicated professionals.
Popular Mastercraft Boat Co Boat Models:
PROSPORT 205 POWER SLOT
PROSTAR 19 SKIER
PROSTAR 190
PROSTAR 190 EVO
PROSTAR 190 LIMITED EDITION
PROSTAR 190 LT1
PROSTAR 190 POWER SLOT
PROSTAR 190 SAMMY DUVALL
PROSTAR 190 SAMMY DUVALL LT1
PROSTAR 190 STR/STRPS
PROSTAR 190 WTT
PROSTAR 195
PROSTAR 197
PROSTAR 197 35TH ANNIVERSARY
PROSTAR 197 SAMMY DUVALL
PROSTAR 197 WTT
PROSTAR 200
PROSTAR 205
PROSTAR 205 LT1
PROSTAR 205 POWER SLOT
BAREFOOT 190
BAREFOOT 200
MARISTAR
MARISTAR 200
MARISTAR 200 CB
MARISTAR 200 SS
MARISTAR 200 VRS
MARISTAR 200 VRS LT1
MARISTAR 205 VRS
MARISTAR 210
MARISTAR 210 SPORT
MARISTAR 210 VRS
MARISTAR 210 WT
MARISTAR 215 SS
MARISTAR 215 VRS
MARISTAR 220 VRS
MARISTAR 225
MARISTAR 225 SPORT
MARISTAR 225 VRS
MARISTAR 225 VRS LT1
X MC300
X X-STAR
X X1
X X10
X X14
X X14 V
X X15
V 200 SS
V 200 V
V 215 SS
V 215 V
V 225 SS
V 225 V
V 235 SS
V 235 V
V 245 SS
V 245 V
V 255 SS
V 255 V
V 280 SST