MAXUM MARINE BOAT COVERS FROM NATIONAL BOAT COVERS
National Boat Covers offers the widest variety of high-quality boat covers for Maxum Marine Boats. Choose the perfect fit boat cover for your exact model and size Maxum Marine Boat using our drop down selector menu. Our boat covers are made with waterproof heavy-duty marine grade fabrics such as Sunbrella, Sunflair, and Marinex. These are the best semi-custom fit covers on the market today.
Call our USA based cover experts for assistance. 800.616.0599.

Find your MAXUM MARINE boat cover below: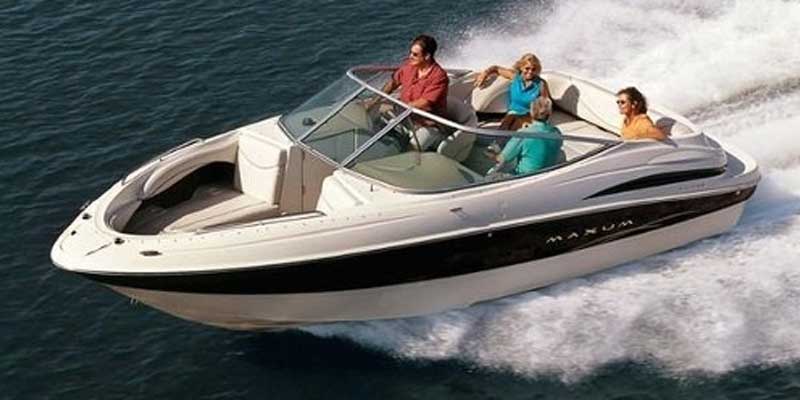 ABOUT MAXUM MARINE BOATS
Selling medium-sized boats ranging from runabout, yacht, and cruiser classes, Maxum Marine was created in 1987 as a premium line to Bayliner Boats. Suited to customers seeking upscale cruising, Maxum Marine boats allow for flexibility in seating and storage space design. Following the 2009 model year, the Maxum Marine brand is now banished by the Brunswick Boat Group.
MAXUM MARINE BOATS FACTS 
The Maxxum Marine company was founded in 1988 by brothers Lloyd and Stacy Slonecker. Born and raised in Eugene, Oregon, the brothers grew intimately familiar with the Willamette River after their parents built a home on the river just downstream from where it merges with the McKenzie River. Earlier in their careers, Lloyd and Stacy both built custom aluminum boats ranging in length from 13 to 28 feet. The brothers chose the Maxxum name to stand for maximum strength and maximum performance.
Today they customize and sell boats from Thunder Jet, Boulton, Crestliner, and Fish Rite Boats. Maxxum Marine is also a factory authorized service center for Suzuki, Yamaha, Tohatsu and Mercury outboard motors.
Popular Maxum Marine Boat Models:
2000
2000/SC
2000/SCL
2000/SFL
2000/SR
2000/SR2
2000/SRB EDDIE BAUER
2000/SRF
2000/SRL
2000/XC
2000/XR
210/SS
2100/LDC
2100/LDR
2100/SC
2100/SD
2100/SR
2100/SR2
2100/SRB
2100/SSL
2100/XC
1600/XR
1700
1700/SR
1700/XC
1700/XR
1750/SR
1800/MX
1800/SB
1800/SR
1800/SR2
1800/SRL
1800/XF
1800/XR
1900/SC
1900/SR
1900/SR2
1900/SRB EDDIE BAUER
1900/SSL
1900/XR
200/PS
2100/XR
220/SS
2200/SC
2200/SR
2200/SR2
2300/SC
2300/SCP
2300/SCR
2300/SD
2300/SR
2300/SR2
2300/SRP
2300/XD
2400
2400
2400
2400 SC
2400 SR
2400/SC
2400/SCR