MITZI SKIFFS BOAT COVERS
ABOUT MITZI SKIFFS BOATS
Founded in 1992, Jacksonville, Florida's Mitzi Skiffs was created when company founder Tom Mitzlaff wanted to build a boat suiting his needs. Designed for navigating shallow waters, the products of Mitzi Skiffs utilized fiberglass construction and center console cockpits. Ideally suited for 3 to 4 anglers, Mitzi Skiffs boats have been positioned in the marketplace as inexpensive fishing vessels.

Find your MITZI SKIFFS boat cover below: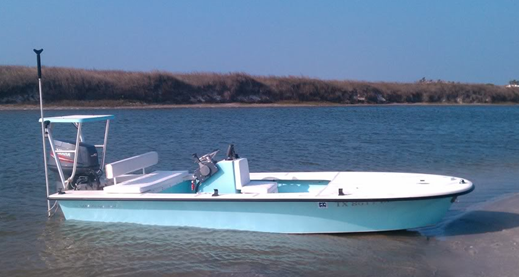 Popular Mitzi Skiffs Boat Models:
15 FO/CC
15 TILLER/FO
15/FO
16 FO/CC
16 SHALLOW TUNNEL FO/CC
16 SHALLOW TUNNEL/FO
16 TILLER/FO
16/FO
17 FO/CC
17 SHALLOW TUNNEL FO/CC
17 TILLER/FO
17 TOURNAMENT FO/CC
17 TRNMNT SHALLOW TNNL/FO
17 TUNNEL HULL FO/CC
17 TUNNEL HULL/FO
17/FO
Mitzi Skiffs Facts:
The Mitzi Skiff line of boats started years ago, when Tom Mitzlaff couldn't find the particular boat he wanted. The idea was simple. It needed to have a clean layout for fly-fishing, a shallow draft, and remain quiet yet still be inexpensive to own and operate. So Tom, being the resourceful person he is, ended up designing his own line of skiffs, and the Mitzi Skiff was born. As the Mitzi Skiff boat company moves into a new era, we are guided by those very same principles. We build inexpensive, all composite, wide shallow water skiffs from 15 to 17 feet for the shallow water enthusiasts. The company has been sold, and moved to High Point, North Carolina, where a team of skilled Hatteras Yacht workers will continue the story. We have big plans for Mitzi Skiffs, the line will continue to grow. In 2009, we added the 17 Tournament edition, for 2010 we have an all new model planned. The competition is going to really hate us now. Thank you for visiting us today, as Mitzi Skiff grows; we welcome any comments or suggestions about how to improve the Mitzi Skiffs.