MONTEREY BOAT COVERS FROM NATIONAL BOAT COVERS
National Boat Covers offers the widest variety of high-quality boat covers for Monterey Boats. Choose the perfect fit boat cover for your exact model and size Monterey Boat using our drop down selector menu. Our boat covers are made with waterproof heavy-duty marine grade fabrics such as Sunbrella, Sunflair, and Marinex. These are the best semi-custom fit covers on the market today.
Call our USA based cover experts for assistance. 800.616.0599.

Find your MONTEREY BOATS boat cover below: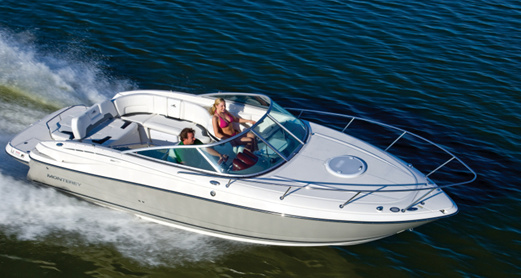 ABOUT MONTEREY BOATS
Assembling a wide variety of vessels, Monterey Boats started in 1985 quickly growing into a big recreational watercraft producer. Offering bow rider, cuddy and powered yacht boats, the current Monterey model line-up has a boat suited for many water-based activities. Built in a large, high-tech manufacturing facility, Monterey Boats integrates European styling and considerable testing.
MONTEREY BOAT FACTS 
Stepping aboard a Monterey means stepping into the future, as each award-winning design continually sets the standard for a luxury performance craft. Every aspect of Monterey Boat's models is a testament to the company's commitment to perfection and to the customer. They continue to provide you with exceptional products that are living, breathing extensions of your waterborne recreational lifestyle and the best boats in the industry.
Popular Monterey Boats  Boat Models:
196 MONTURA BR
196 MS/BR
197 BF/BR
197 FS BR
198LS MONTURA BR
200 EDGE BR
200 LS MONTURA BR
2000 SS
204 FS BR
204 FS/BR
206 BOW RIDER
206 CUDDY
208 SI MONTURA BR
210 MONTURA BR
210 MONTURA CD
210 MONTURA CU
210 MONTURA CUDDY
2100 CC
214 FS BR
214 FS MONTURA BR
175 BOW RIDER
179 BOW RIDER
180 BOW RIDER
180 EDGE BR
180 FS BR
180M BR
184 FS BR
184 FS/BR
186 MONTURA BR
186 MS/BR
189 BOW RIDER
189 BOW RIDER LIMITED
190 BOW RIDER
190 CUDDY
190 LS MONTURA BR
1900 BR
1900 CC
192 CUDDY
194 FS BR
194 FS MONTURA BR
214 FSC CD
214 SS BR
214 SS/BR
217 BF/BR
218 LS MONTURA BR
218 LS MONTURA CD
218 LSC CD
218 LSC MONTURA CD
220 BOW RIDER
220 CUDDY
220 EXPLORER
220 EXPLORER SPORT
223 SI EXPLORER
224 FS BR
224 FS/BR
224 FSC CD
224 FSC/CD
225 BOW RIDER
225 CUDDY
228 SI BR