NITRO MARINE INC BOAT COVERS
ABOUT NITRO MARINE INC BOATS
Building fishing and bass boats, Nitro Marine Incorporated opened their marine business in 1982. Nitro Marine Incorporated produced fiberglass boats between 17 and 20 feet in length from 1985 to the 1988 model year. After 1988, Nitro Marine Incorporated became part of the Tracker Marine boat line-up. The Nitro name continues to be used by Tracker Marine as a performance bass boat for professional anglers.

Find your NITRO MARINE INC boat cover below: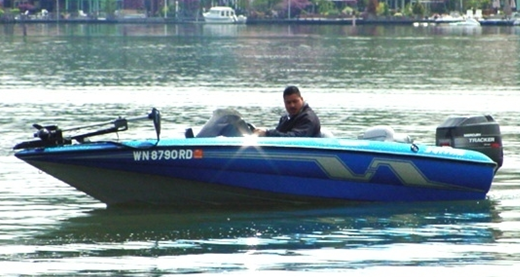 Popular Nitro Marine Inc Boat Models:
MX11 CLOSE/BOW SKI
MX11 RUNABOUT
MX11 SPORT RUNABOUT
MX12 SPORT RUNABOUT
MX16 SKI
MX16 SKI/FISH
MX165 BASS
MX165 BASS BOAT
MX17 SKI
MX17 SKI/FISH
MX185 BASS
MX185 BASS BOAT
MX185 SKI/FISH
MX185D BASS
MX185D DUAL CONSOLE
MX250 BASS
MX250 BASS BOAT
Nitro Marine Inc Facts:
From the initial design to the sleek, finished masterpiece, our talented team of builders molds every NITRO® bass and sport model into the high-performance boats anglers and families know and trust. The team painstakingly performs every step of the process, beginning with the gelcoat application and ending with the component and features installation, to ensure every piece is put together solidly. Every boat is also factory rigged to ensure proper fit and finish of all the parts. The final result is a boat that isn't just built for speed or tournament fishing, but also to provide years upon years of on-the-water excitement, dependability and, of course, great fishing.