NOR-TECH BOAT COVERS
ABOUT NOR-TECH BOATS
Nor-Tech was founded in 1988 for the production of high performance custom watercraft. Building their vessels at a 45,000 square-foot North Fort Myers, Florida plant since 2002, Nor-Tech Hi-Performance Boats have broadened their product line-up offering an extensive source of v-shaped and catamaran-style watercraft. Bow rider, center console, cuddy and even sport yachts are boat configurations provided by Nor-Tech.

Find your NOR-TECH boat cover below: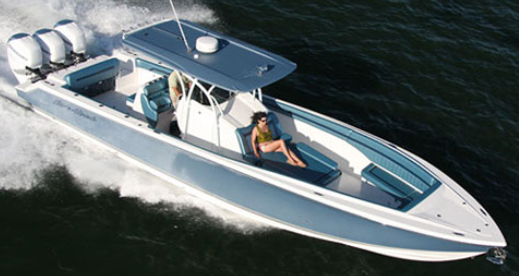 Popular Nor-Tech Boat Models:
298 SPORT/CC
340 SPORT/CC
3600 SUPERCAT-I/O
380LE
380LE SPORTFISHER
390
390 SPORT/CC
3900
3900 SUPERCAT-I/O
392 SUPERFISH/CC
4000 ROADSTER-I/O
Nor-Tech Facts:
Headquartered in North Fort Myers, Florida, since inception Nor-Tech set out to build exclusive products that were not available from the existing production or custom boat builders. In the early days the company was focused on delivering a handful of high-end custom machines. Using time tested, proven techniques combined with the latest technology and materials we deliver solid, rattle free performance. We also combine our innovative designs with features that bring comfort and practicality where others fail to deliver.