OCEAN EXPRESS POWERBOATS INC BOAT COVERS
ABOUT OCEAN EXPRESS POWERBOATS INC
Selling boats factory direct to customers, Ocean Express Powerboats Incorporated has operated since 1993 producing catamaran watercrafts. First known as Ocean Express Incorporated, the company accepted the name Ocean Express Powerboats Incorporated in 1999 continuing to build a diverse line of vessels for recreation, racing and even fishing.

Find your OCEAN EXPRESS POWERBOATS INC boat cover below:
OCEAN EXPRESS POWERBOATS INC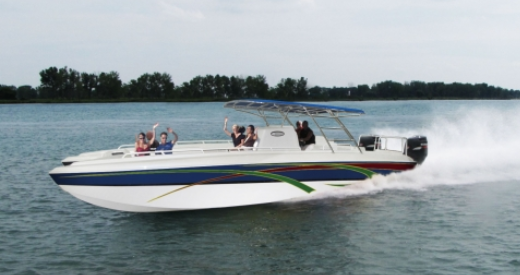 Popular Ocean Express Powerboats Inc Boat Models:
CNTR CNSLE FISH/SF-OB
CNTR CONSOLE FISH/SF-OB
FRWRD SEATING CC/SF-OB
MINI RACER/SR-OB
OFFSHORE SUPER CAT/OS-I/O
OFFSHORE SUPER SPORT-I/O
PILOT HOUSE/SF-OB
PLEASURE CAT/OS-I/O
POKER RUN-IB
POKER RUN/CANOPY-I/O
PRO-AIR MULT HLL/SF-OB
SPORT CAT/OS-I/O
SPORT CAT/OS-OB
SPORT FISH MULTI HULL-I/O
STARSHIP/OS-I/O
SUPER CAT LIGHT-I/O
SUPER CAT/OS-OB
SUPER FISH MULTI HULL-IB
SUPER FSH MULTI HLL-OB
SUPER SPORT CUDDY/OS-I/O
SUPER SPORT/OS-I/O
SUPER SPORT/OS-OB
Ocean Express Powerboats Inc Facts:
To bring the offshore catamaran into the space age, modern materials and designs must be used. Recent years have produced a revolution in the fiberglass boating industry. There is no longer a need to produce huge, heavy offshore boats equipped with giant, fuel guzzling engines, in order to have a fast boat. Strength can be engineered by using the proper materials for the job rather than adding more material like most production boat builders.