OUTLAW MARINE BOAT COVERS
ABOUT OUTLAW MARINE BOATS
Founded by Alex Millar and Rob Chrunyk, Outlaw Marine was founded in 1987 as a producer of aluminum boats for the recreational and commercial market. Outlaw Marine was merged with Eagle Powerboats in 2004 creating the Outlaw Eagle company in Red Deer, Alberta. Building vessels between 16 and 24 feet in length, Outlaw Marine product range is based around jet-driven powerboats designed for outdoor activity on rivers and lakes.

Find your OUTLAW MARINE boat cover below: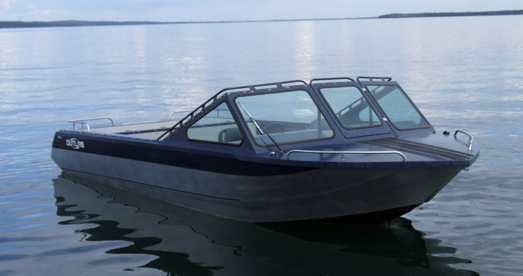 Popular Outlaw Marine Boat Models:
BEAVER/CC
BOBCAT/SF
CARIBOU/SF
CLEARWATER/SF
LYNX TUCHODI SPCL/RB
LYNX TUCHODI SPECIAL/RB
LYNX TUCHODI SPLC/RB
MUSKWA/SF
NAHANNI/SF
RLS PRO CARIBOU/SF
RLS PRO CLEARWATER/SF
RLS PRO NAHANNI/SF
RLS PRO RLS PRO SERIES/CC
TOMCAT/CC
Outlaw Marine Facts:
Our Classic Riverboat series features traditional jet boats offered in nineteen to twenty-four feet in length, these solid and stable aluminum boats meet all white water and river challenges. Outlaw is known to build one of the best backcountry heavy duty recreational and commercial boats. With our boats, you can find yourself in remote areas for hunting, fishing, camping, and sightseeing. Many outfitters choose this series to take clients up the backwaters for record-book game and fish. Also, by putting a boat top on these riverboats, you have a perfect opportunity to extend your boating and camping season.