PANGA MARINE BOAT COVERS
ABOUT PANGA MARINE BOATS
Producing vessels featuring a deep-V hull, the Sarasota, Florida boat company Panga Marine began operations in 2002. Panga Marine product line-up spans from an 18-foot Skiff to the 28-foot Aventura. Aside from fishing, Panga Marine vessels have also been used as medical transports in some parts of the world.

Find your PANGA MARINE boat cover below: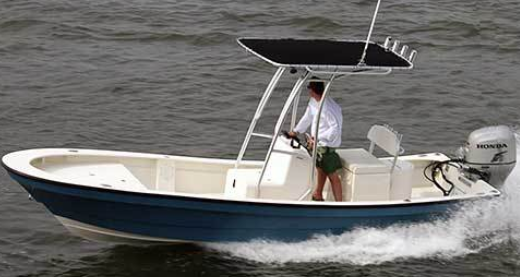 Popular Panga Marine Boat Models:
AVENTURA/CC
BOCA GRANDE/CC
ISLAMORADA/CC
MARQUESAS/CC
MARQUESSA/CC
NIENTE/CC
SKIFF/RB
Panga Marine Facts:
Panga Marine is the first and foremost builder of Panga style boats in the United States. NO KNOCKOFFS - We produce high quality, high performance, shallow hulled, sophisticated fishing boats. We offer unlimited variations of custom features. For example, our 18' ft Skiffs can be built with or without a liner. Fore and aft decks are available in many sizes. We offer four different consoles, baitwells in four configurations, and multiple seating arrangements. We are a hands-on, down to earth team of highly experienced builders and avid fishermen. We run a small facility. No outsourced jobs - our entire team is here! No red carpeted showroom. We've traded those off to give you value in a superior product and unmatchable customer service.