PREDATOR MARINE CORP BOAT COVERS
ABOUT PREDATOR MARINE CORP BOATS
Building their first watercrafts for the marine marketplace in 1988, Predator Marine Corporation constructed powerful stern drive powerboats. Predator Marine Corporation operated in the state of Michigan creating performance boats featuring v-shaped and catamaran style hulls. The most provocative boat created by Predator Marine Corporation is the 47-foot Great White motor yacht built during the company's final year in 1991.

Find your PREDATOR MARINE CORP boat cover below: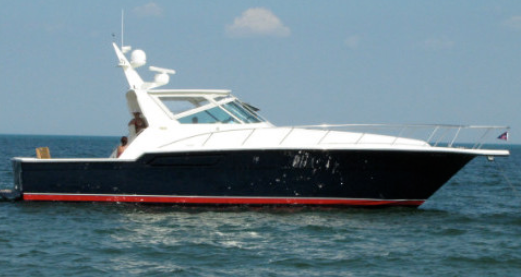 Popular Predator Marine Corp Boat Models:
BADGER 24
CHEETAH 3100 CAT/OS
COBRA 2800
FALCON 3200/OS
MONGOOSE 244
MONGOOSE 2700/OS
PIRANHA 2800/OS
RATTLER 28
VIPER 2400
VIPER 288
17
18'5"
19
20'
20'
180
196
16'
16'
17'
222
Predator Marine Corp Photo: