PREMIER MARINE BOAT COVERS FROM NATIONAL BOAT COVERS
National Boat Covers offers the widest variety of high-quality boat covers for Premiere Boats. Choose the perfect fit boat cover for your exact model and size Premier Boat using our drop down selector menu. Our boat covers are made with waterproof heavy-duty marine grade fabrics such as Sunbrella, Sunflair, and Marinex. These are the best semi-custom fit covers on the market today.
Call our USA based cover experts for assistance. 800.616.0599.


Find your PREMIER MARINE boat cover below: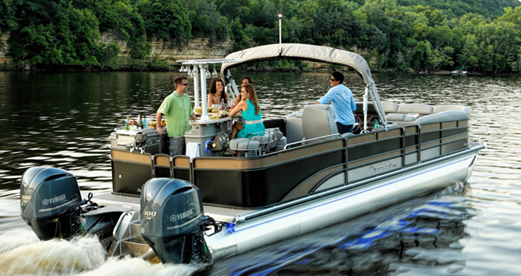 ABOUT PREMIER MARINE BOATS
Premier Marine is a family-owned boat business operating out of Wyoming, Minnesota since 1992. Producing a wide range of pontoon boats, Premier Marine has constructed vessels between 15 and 31 feet floated on heavy-duty aluminum pontoons. Premier Marine pontoon vessels are designed to cater to various water recreational activities, whether it is family fishing trips or luxurious cruising.
PREMIER MARINE FACTS
Premier Marine is an independent business owned and operated by the Menne family since its founding in 1992. A Premier pontoon is a blend of the best in classic design, distinctive styling and superb engineering. They have refined the art of pontoon building and employ the best designers, architects, engineers and assemblers to ensure that their product is second to none. Premier Marine's dedication to quality craftsmanship, practical design, new product development and continuous safety innovation sets them apart from the competition.
Popular Premier Marine  Boat Models:
ALANTE
ALANTE 20
ALANTE 210
ALANTE 210 2T
ALANTE 210 3T
ALANTE 210 BT-I/O
ALANTE 210 RT-I/O
ALANTE 225 2T
ALANTE 225 3T
ALANTE 225 BT-I/O
ALANTE 225 PTX
ALANTE 225 RT-I/O
ALANTE 250 2T
ALANTE 250 3T
ALANTE 250 BL
ALANTE 250 BT-I/O
ALANTE 250 CL
ALANTE 250 PTX
BOUNDARY
CASTAWAY
EXPLORER
GRAND
INTRIGUE
SPORT DECK 21 CL
SPORT DECK 21 FS
SPORT DECK 235 CL
SPORT DECK 235 FS
SPORT DECK 250 CL
SPORT DECK 250 FS
SUNSATION
ALANTE
ALANTE 250 RT-I/O
ALANTE G
ALANTE GR-BL
ALANTE GR-CL
ALANTE H
ALANTE RE 225 2T
ALANTE RE 225 3T
ALANTE RE 225 BT-I/O
ALANTE RE 225 PTX
ALANTE RE 231 2T
ALANTE RE 231 3T
ALANTE RE 231 BT-I/O
ALANTE RE 231 PTX
ALANTE RE 231 PTX 30"
ALANTE RE 231 PTX 36"
ALANTE RE 250 2T
ALANTE RE 250 3T
ALANTE RE 250 BT-I/O
ALANTE RE 250 PTX
ALANTE RE 251