ABOUT PRINCECRAFT BOATS
A manufacturer producing fishing, deck and pontoon boats for the recreational marine market, Princecraft was established in Quebec, Canada. Princecraft was originally a brand within Aluminum Company of Canada (Alcan) but eventually emerged into its own company. Utilizing advanced design and manufacturing techniques to build aluminum watercraft, craftsmanship as well as performance are qualities incorporated in Princecraft products.

Find your PRINCECRAFT boat cover below: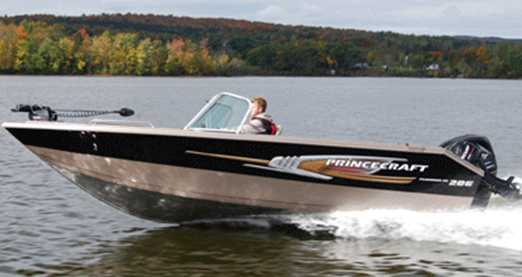 Princecraft Facts:
Mission:To create unparalleled experiences on the water for fishing and boating enthusiasts with "professionally rigged and ready" packages of aluminum fishing boats, pontoon boats and deck boats. The company's commitment is born out of a deeply rooted heritage of unmatched craftsmanship, incomparable performance and the promise of years of trouble-free boating.
Popular Princecraft Boat Models:
MV 1885
MV 2085
P 1032
P 1232
P 1236
P 1436
P 1448 M
P 1542 M
PL 1032
PL 1236
PL 1436
PL 1448 M
PL 1652 MT
PL 1852 MT
PLATINUM SE 176
PLATINUM SE 176 F&P
PLATINUM SE 176 FNP
PLATINUM SE 186
PLATINUM SE 198
PLATINUM SE 206
FISHERMAN
FISHERMAN LX
HOLIDAY
HOLIDAY DLX BT
HOLIDAY DLX SC
HOLIDAY DLX WS
HUDSON
HUDSON
HUDSON
HUDSON DLX BT
HUDSON DLX SC
HUDSON DLX WS
J 1043
J 1243
J 1257
J 1457
MV 1475
MV 1571
MV 1675
MV 1675 DB
PLATINUM SE 207
PR 1032
PR 1232
PR 1236
PR 1436
PR 1440 M
PR 1448 M
PR 1448 MT
PR 1448 MW
PR 1448 T
PR 1542 VW
PR 1648 MT
PR 1652 MT
PR 1652 VTW
PR 1760 MTW
PR 1852 MT
PR 1960 MTW
PRO 142 BT
PRO 142 SC
PRO 145 SC