PRINCECRAFT/ALCAN BOAT COVERS FROM NATIONAL BOAT COVERS
National Boat Covers offers the widest variety of high-quality boat covers for Princecraft/Alcan Boats. Choose the perfect fit boat cover for your exact model and size Princecraft/Alcan Boat using our drop down selector menu. Our boat covers are made with waterproof heavy-duty marine grade fabrics such as Sunbrella, Sunflair, and Marinex. These are the best semi-custom fit covers on the market today.
Call our USA based cover experts for assistance. 800.616.0599.

Find your PRINCECRAFT/ALCAN boat cover below: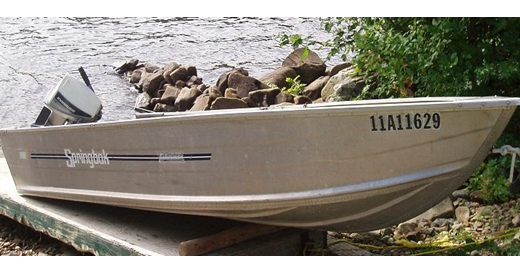 ABOUT PRINCECRAFT/ALCAN BOATS
A marine company existing since 1954, Aluminum Company of Canada (Alcan) established the Princecraft line to sell aluminum-hulled fishing boats. Creating vessels from 9 to 18 feet in length, Princecraft/Alcan boats types covered rowboats, jon boats and center console. The Princecraft name would continue after 1983 as an entity that would absorb Alcan's product range.
PRINCECRAFT/ALCON FACTS
In April 2014, Princecraft Boats will officially celebrate its 60th year in the boating industry and also its 60th year of expertise! Not only the trademark exists since 60 years, it also has been 60 years since boats are designed and built, from A to Z, in its Princeville plants. The company's DNA and roots are the foundation of those 60 years. Here is a brief overview of this Canadian institution.
Popular Princecraft/Alcan Boat Models:
POINTED 17-1074
PRO I 1164
PRO II 1163
PRO III 1162
PUNT 12-1070
PUNT 9-1069
ROYAL 1086
SPORTSTER 1084
SQUARE STERN 1073
STARFISH
STARFISH 1063
UNGAVA 1066
ALPHA 1071
BETA CENTRE CONSOLE
CADET 1065
CARTOP JUNIOR
CARTOP JUNIOR 1068
CARTOP SENIOR 1067
CUTLASS 1085
HOLIDAY 1062
JUMBO 1061
LAURENTIDE 1088
MONTEREY 1087
POINTED 1072