RIBCRAFT USA LLC BOAT COVERS
ABOUT RIBCRAFT USA LLC BOATS
Building "professional grade" rigid inflatable boats, Ribcraft USA LLC founded their Marblehead, Massachusetts in 2001. Ribcraft USA LLC vessel sizes start at 16-foot and range up to 30 feet in length. Utilizing a weather-resistant material called Hypalon in the construction of their inflatables, Ribcraft USA LLC combines the fabric with attentive design and build quality. Ribcraft USA LLC products are designed for both recreational and commercial marine customers

Find your RIBCRAFT USA LLC boat cover below: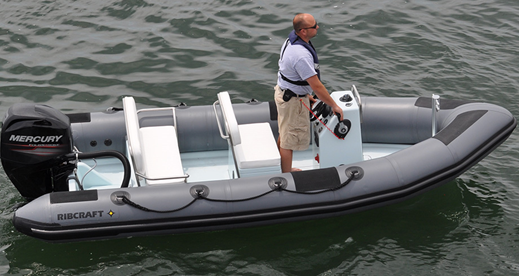 Popular Ribcraft USA LLC Boat Models:
150/CC
190/CC
210/CC
4-8/CC
4-8T/CC
5-7/CC
5-85/CC
6-5/CC
6-8/CC
7-0/CC
7-8/CC
9-0/CC
AF 14
AF 16
MITIGATOR/CC
Ribcraft USA LLC Facts:
RIBCRAFT builds every boat to perform in the worst of conditions. RIBCRAFT's trademark deep V hull, full length lifting strakes, and pronounced bow sheer combine with a multi chambered heavy duty Hypalon® tube to deliver unsurpassed performance, stability, buoyancy and an unrivaled dry ride. All of this delivers the essential rough weather handling you demand to get you to your destination safely and comfortably.