ROBALO/ US MARINE BOAT COVERS FROM NATIONAL BOAT COVERS
National Boat Covers offers the widest variety of high-quality boat covers for Robalo Boats. Choose the perfect fit boat cover for your exact model and size Robalo Boat using our drop down selector menu. Our boat covers are made with waterproof heavy-duty marine grade fabrics such as Sunbrella, Sunflair, and Marinex. These are the best semi-custom fit covers on the market today.
Call our USA based cover experts for assistance. 800.616.0599.

Find your ROBALO/US MARINE boat cover below: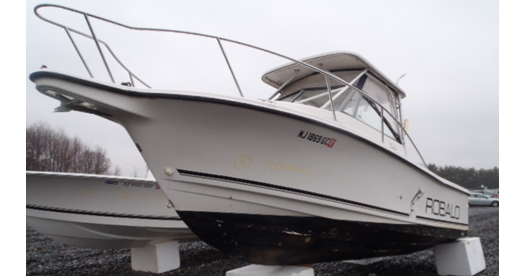 ABOUT ROBALO/US MARINE BOATS
The Robalo name of recreational fishing boats was handled under the ownership of US Marine from 1992 to 2001 after acquisition from Cobia. Robalo/Us Marine assembled a range of bay boats, center console, cabin cruisers and walkaround boats designed for family enjoyment. Ranging from 17 to 27 feet, Robalo/Us Marine vessels utilized outboard motor propulsion.
Popular Robalo/US Marine Boat Models:
2160 CUDDY CABIN
2220 CENTER CONSOLE
2240 CUDDY
2320 CENTER CONSOLE
2420 CENTER CONSOLE
2440 CUDDY
2440 WALKAROUND
2520 CENTER CONSOLE
2540 WALKAROUND
2620 CENTER CONSOLE
2640 CUDDY
2640 WALKAROUND
1700 BAY BOAT
1820 CENTER CONSOLE
1900 BAY BOAT
1909 BAY BOAT TUNNEL
1920 CENTER CONSOLE
2020 CENTER CONSOLE
2100 BAY BOAT
2100 BAYHUNTER
2109 BAY BOAT TUNNEL
2109 BAYHUNTER TUNNEL
2120 CENTER CONSOLE
2140 WALKAROUND