ROGUE MARINE BOAT COVERS
ABOUT ROGUE MARINE BOATS
A custom boat builder of aluminum powerboats, Rogue Marine is an Oregon-based company founded in 2000. Rogue Marine vessels range from 16 to 24 feet featured in center console, dual console and tiller layouts. Powered by outboard, inboard and jet drive propulsion, Rogue Marine are said to cater to the river-based angler.

Find your ROGUE MARINE boat cover below: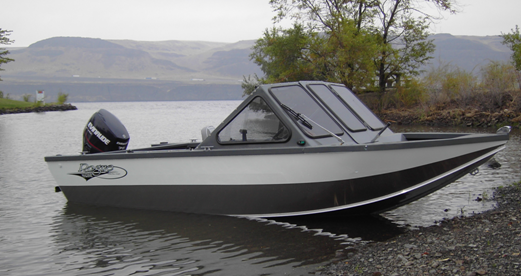 Popular Rogue Marine Boat Models:
HUSTLER 18
HUSTLER 20
HUSTLER 22
HUSTLER 24
SCRAMBLER 16 12 DGREE
SCRAMBLER 16 18 DGREE
SCRAMBLER 18 12 DGREE
SCRAMBLER 20
SCRAMBLER 20 12 DGREE
SCRAMBLER 20 18 DGREE
STALKER 17
STALKER 18
STALKER 20
STALKER 21
STALKER 22
STALKER 24
STEALTH
STEALTH 18
Rogue Marine Facts:
Whether you are looking for a pre-designed or a one-of-a-kind river boat, Rogue Marine is able to meet your needs. From oar boats to jetboats, our quality and price are guaranteed to impress the most jaded river warriors.