SEA RAY BOAT COVERS FROM NATIONAL BOAT COVERS
National Boat Covers offers the widest variety of high-quality boat covers for Sea Ray Boats. Choose the perfect fit boat cover for your exact model and size Sea Ray Boat using our drop down selector menu. Our boat covers are made with waterproof heavy-duty marine grade fabrics such as Sunbrella, Sunflair, and Marinex. These are the best semi-custom fit covers on the market today.
Call our USA based cover experts for assistance. 800.616.0599.

Find your SEA RAY BOATS boat cover below: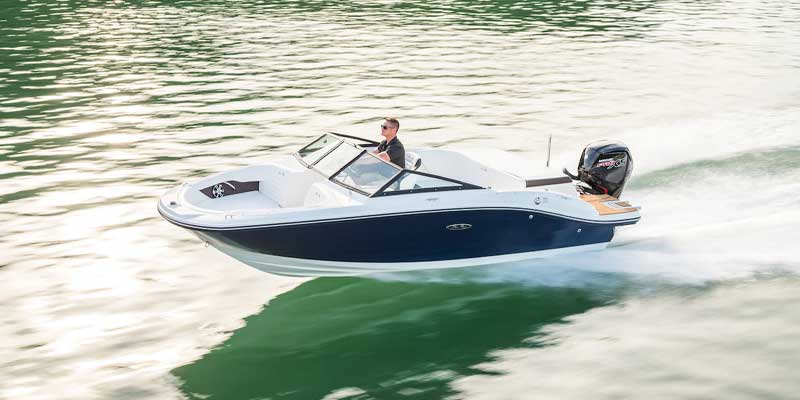 ABOUT SEA RAY BOATS
One of the first recreational boat manufacturers to build using fiberglass, Sea Ray began operations in 1959. Sea Ray Boats builds sport boats, premium motorized cruisers, and yachts. Currently part of the Brunswick Corporation, Sea Ray is dedicated to "superior quality fiberglass boats."
SEA RAY BOAT FACTS
Sea Ray believes that richer moments on the water lead to a richer life. That's why everything they do is designed to make each moment exceptional. The company's strong ideology is made up of five basic tenets that guide everything they do. Every Sea-Ray boat and every Sea-Ray experience must abide by these principles. It's how Sea Ray Boat's measures their value and judges their success.
Popular SEA RAY BOAT Models:
18 BOW RIDER
18 CLOSED BOW
180 BOW RIDER
180 BOW RIDER LTD
180 BR FISH & SKI
180 CLOSED BOW
180 CLOSED BOW LTD
180 DUAL CONSOLE
180 SKI RAY
180 SPORT
182 BOW RIDER
182 SRX BOW RIDER
185 BOW RIDER
185 MONACO
185 SKI RAY SPITFIRE
185 SPITFIRE SKI RAY
185 SPORT
185 SPORT FISH & SKI
185 SUNRUNNER
187 MONACO
130 SEA RAYDER
160 BOW RIDER
160 BR FISH & SKI
160 CLOSED BOW
160 LTD
160 SKI RAY
160 SKI RAY LTD
1600
170 BOW RIDER
170 BOW RIDER LTD
170 CLOSED BOW
170 CLOSED BOW LTD
175 BOW RIDER
175 BOW RIDER XL
175 BR FISH & SKI
175 CLOSED BOW
175 CLOSED BOW XL
175 SPORT
176 BOW RIDER
176 SRX BOW RIDER
19 SKI RAY
190 BOW RIDER
190 CLOSED BOW
190 CUDDY CABIN
190 SKI RAY
190 SKI RAY BOW RIDER
190 SKI RAY CLOSED BOW
190 SKI RAY OB
190 SKI RAY SPORTSTER
190 SKI RAY SPORTSTER BR
190 SPORT
190 SUNDECK
195 BOW RIDER
195 MONACO
195 SPORT
197 MONACO
200 BOW RIDER
200 BR SGNTR SELECT
200 CUDDY CABIN
200 MONACO