SEA SPORT BOAT COVERS
ABOUT SEA SPORT BOATS
At first glance, a boat could seem to be everything you want and need when you launch into the water. But buyers soon remember that it's more than looks that determine satisfaction, performance, and quality. SeaSport believes that serious boat owners are looking for a vessel that they can rely on to safely take their family and friends to destinations other boats may not be able to explore.

Find your SEA SPORTboat cover below: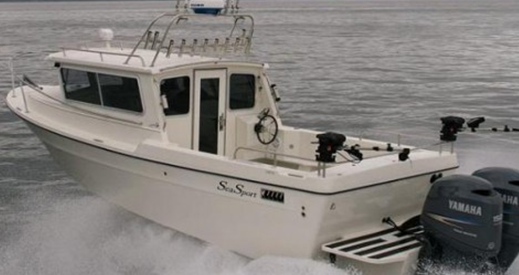 Popular Sea Sport Boat Models:
204
2044
2044
2344
2344
2544
1840
1940
2040
BAY
1940
Sea Sport Facts:
SeaSport Boats, Inc. is a family-owned and operated company that has been manufacturing boats since 1955. We have over 50 years of boat building experience, making SeaSport one of the longest running, most experienced fiberglass boat manufacturing companies in the United States. Our boat line initially started as the "Sportsman" and evolved into SeaSport in 1983. While we now have boats in many parts of the world, the heritage of the line comes back to the Pacific Northwest and Alaskan waters where a safe, well-built boat is a must. The durability and quality of our boats has not gone unrecognized.