SHEAFFER BOATS BOAT COVERS
ABOUT SHEAFFER BOATS
Originally developing a reputable marine repair facility in Tampa, Florida, Ben Sheaffer Jr decided to create his own vessels under a company called Sheaffer Boats. Striding to design and build the best fishing vessel for offshore waters, Sheaffer Boats offered a 24-foot fiberglass watercraft in a center console, T-Top or Tower configurations.

Find your SHEAFFER BOATS boat cover below: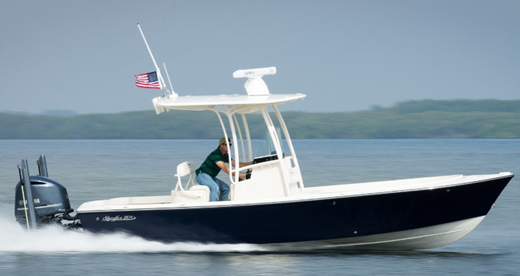 Popular Sheaffer Boats Boat Models:
239FB-SRC
239FB-SRT
239FB-SRW
239FB-SSC
239FB-SST
239FB-SSW
239FB-STC
239FB-STT
239FB-STW
239V-SRC
239V-SRT
239V-SRW
239V-SSC
239V-SST
239V-SSW
239V-STC
239V-STT
239V-STW
Sheaffer Boats Facts:
Whether fishing the flats in the brilliant early morning, running 40 miles to your favorite offshore spot, or cruising to an island for some family fun, the Sheaffer 240 does it all - and more. The modified V eats up stiff chop and impressively handles turns, yet provides a shallow draft. The 240 not only gets you to your destination, it gets you there with confidence; it's elegant and poised on the outside, but safe and sturdy throughout. The 240 has and optional half tower, three quarter tower, or full tower with dual controls. And, between the enormous fish box, the standard 70 gallons of livewell, the optional bow mount trolling motor, the 240 V has superb stability and a strong, spacious fishing platform.